Let's see the natural arches created by nature at Arches National Park in Utah, USA!
There is a famous national park where you can see the rock arches created by nature called Arches National Park in the land called "Moab" in Utah, USA.
This is a huge park with many arch-shaped rocks that have been carved out little by little by raging winds over tens of thousands of years.
Although it is called a park, Arches National Park is located on a vast site so that it is more suitable to call it a forest of rocks.
There are no direct flights to Moab from Japan.
From Narita, I will head to San Francisco.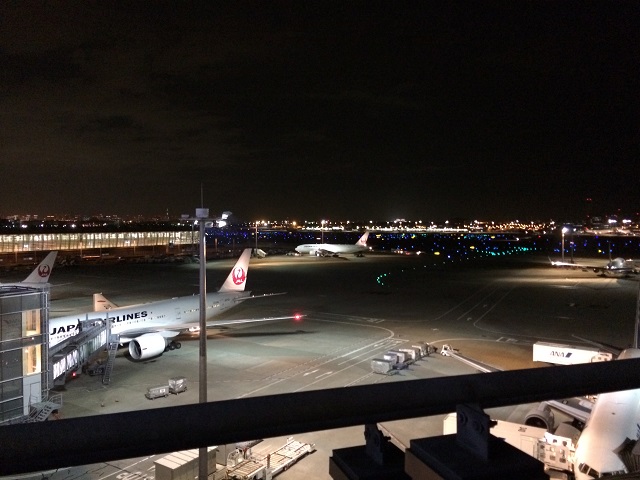 A common route is to first land in a major city such as San Francisco, Los Angeles, or Denver, then take a domestic flight to Salt Lake City or Moab.
I think flights to Salt Lake City are probably cheaper and more frequent.
However, it takes 4-5 hours by car from Salt Lake City to Moab, so I make a plan while consulting with myself about the cost of travel, my physical strength, and the itinerary.
When I went to Arches National Park, I moved to Salt Lake City via San Francisco, met up with a friend, and drove to Moab from there.
A friend drove the car.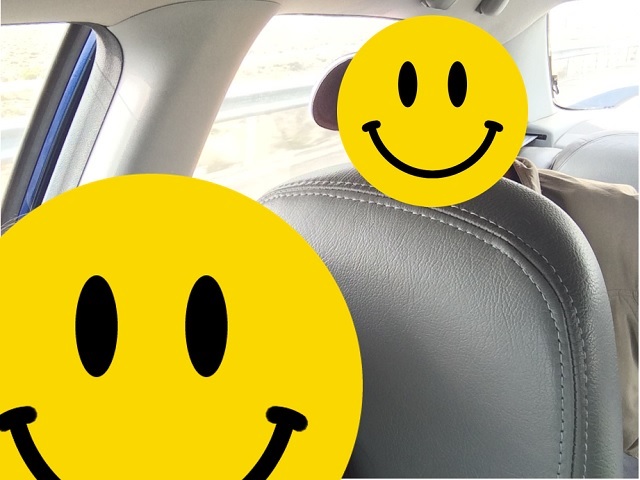 It takes about 4 hours from Salt Lake City to Moab.
We will continue on the endless wilderness road.
On the way, the American train "Amtrack" was running in the distance.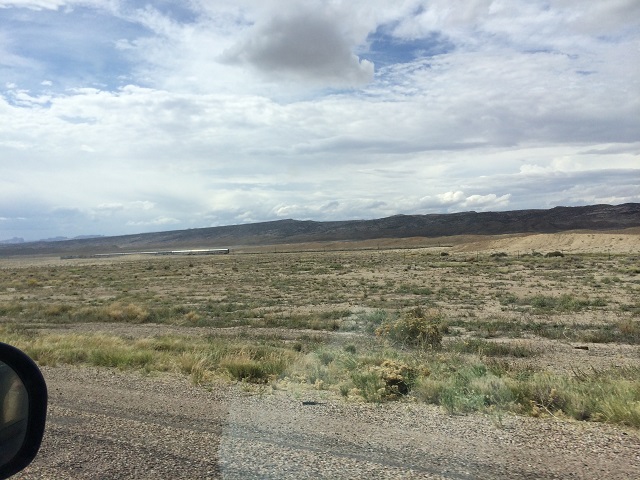 Beyond the endless straight road, I could faintly see a wall of rocks.
It looks close, but I still ran over an hour from here.
There is an entrance fee in the national park
Four hours after leaving Salt Lake City.
We finally arrived at Arches National Park.
In America's national parks, rangers protect and maintain the facilities and guide them, so generally there is an entrance fee.
There are discount tickets that allow you to visit multiple national parks for a fixed price, such as annual passes, so it would be a good idea to choose a ticket that best suits your purpose.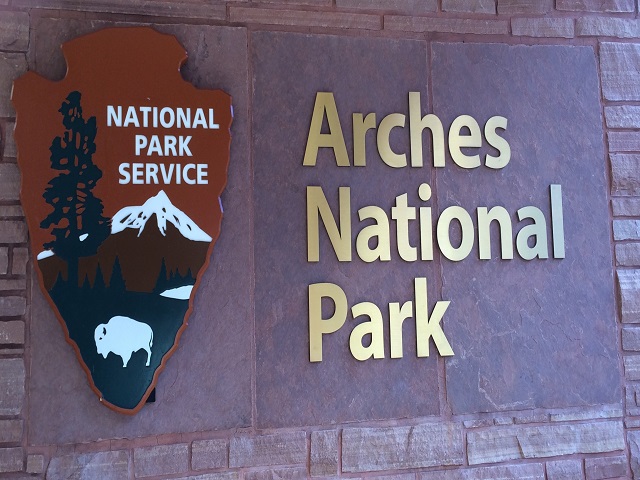 The entrance fee varies depending on whether or not you go by car and the number of people.
$30 for 1 car (15 passengers or less)
$25 for bikes
It costs $15 per person to enter the park on foot.
As the other choice,
$55 annual pass to several nearby national parks
There is also an annual pass for $80 that allows you to visit about 2000 other facilities.
Please refer to Arches National Park Official Site for the latest information.
There is usually a gate at the entrance of the park, so just tell the attendant what ticket you want and they will give you the ticket and pamphlet.
In most cases, you can understand it by saying something like "One time pass".
One entry is valid for 7 days.
I don't know if it's on foot, but if you enter the park by car, you'll have to put something like an admission pass on the front windshield of the car.
Arches National Park is open 24 hours a day, every day of the year.
Even after entering the national park, it moves quite a bit
Even after passing through the gate of the national park, it will be a long drive.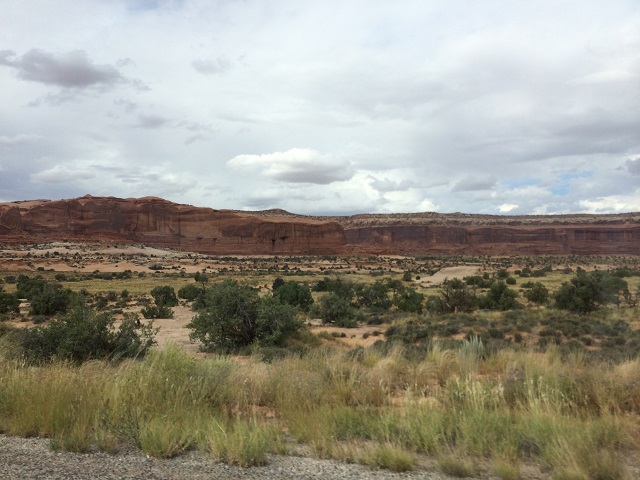 It is possible to enter the park on foot, but it is almost impossible to walk this distance.
Then, after passing the entrance gate and running for about 30 minutes, you will come to a hill with a fine view.
I take frequent breaks here.
You can feel the vastness of the American land and the majesty of nature.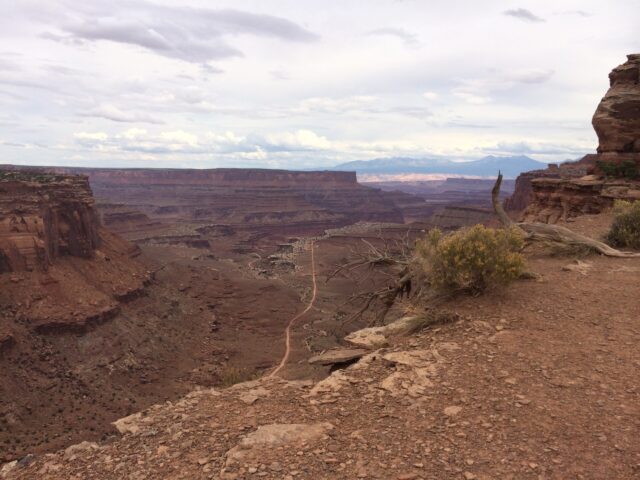 The sky is wide.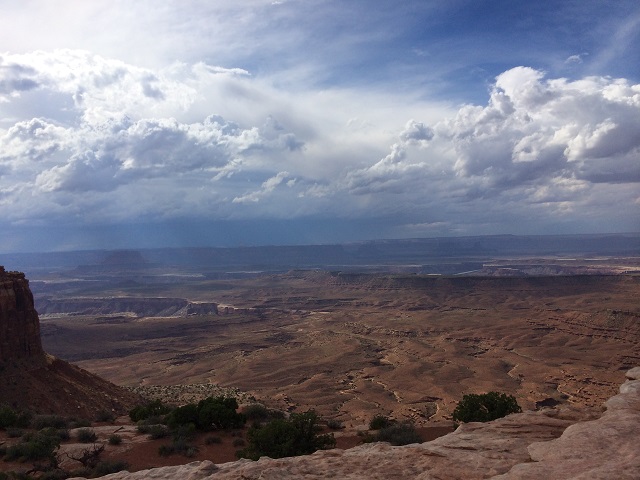 After enjoying the scenery with a nice view, continue on the regular route in the park again.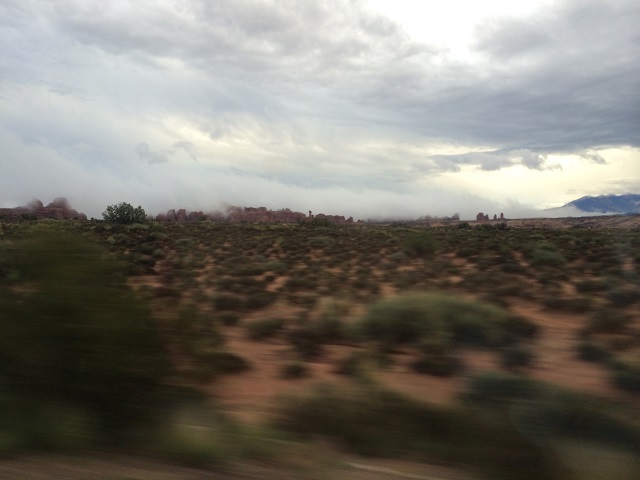 Little by little, the group of megaliths came into view.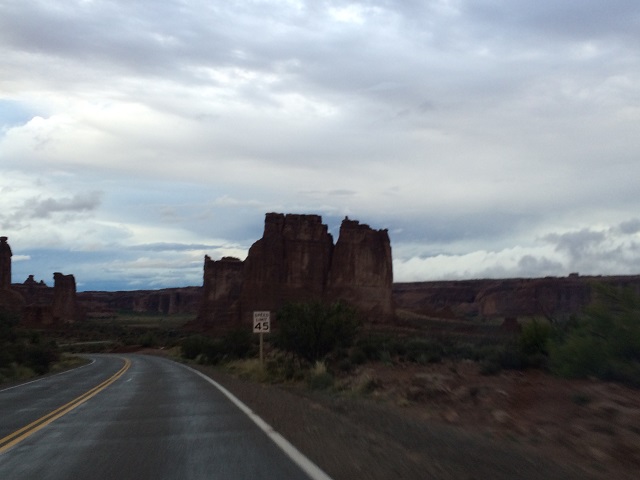 Finally we see Arches!
Arches National Park is dotted with arches of various shapes.
Here is the most famous one.
People are standing at the base of the arch, so I want you to compare it, but it's a huge natural arch.
It takes more than 30 minutes to climb a rocky slope to reach here.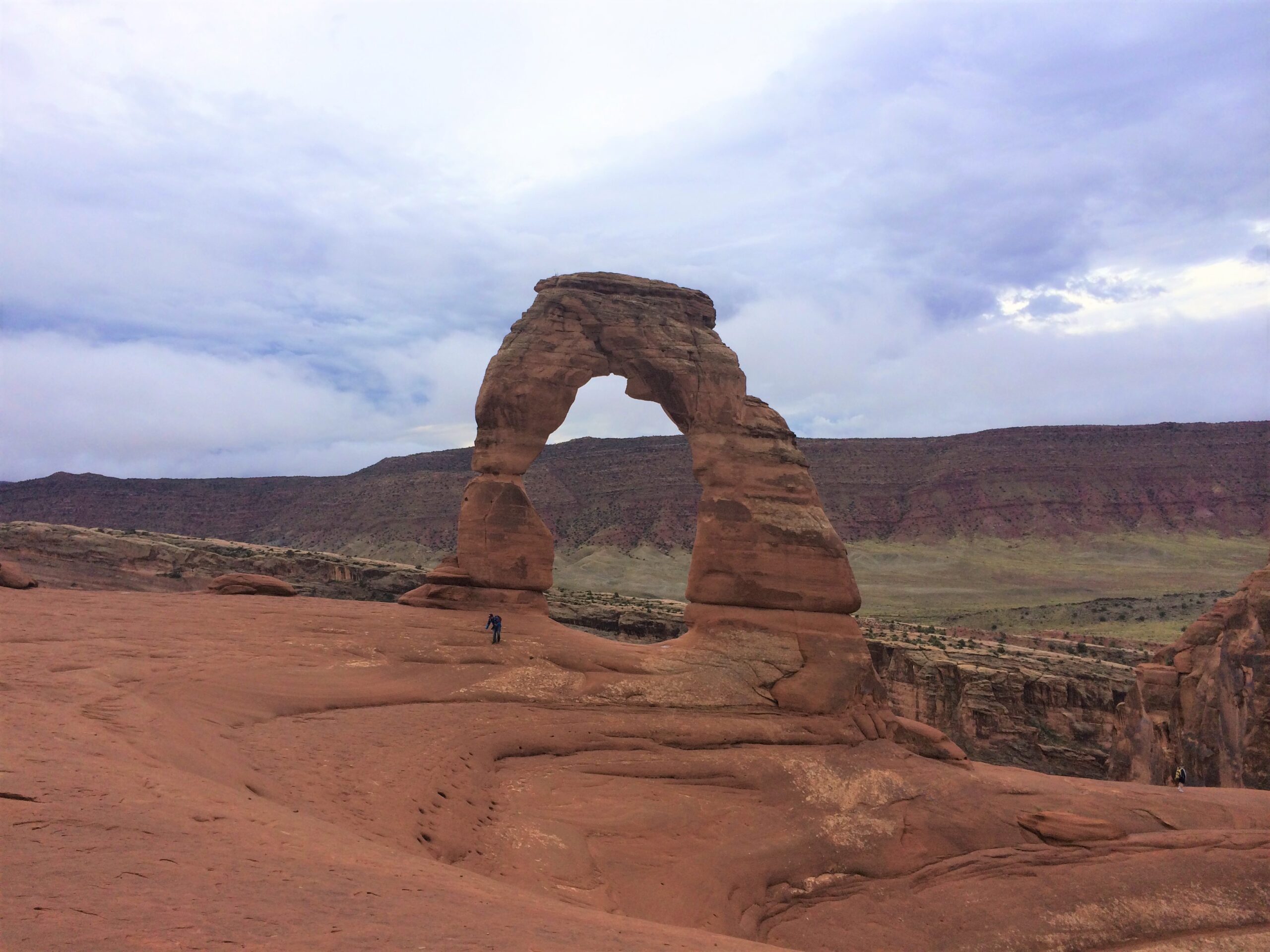 The ground is slippery, so you have to walk carefully.
Occasionally, some people fall from here.
After slowly admiring the beauty of nature, descend and move again.
Head to the next arch.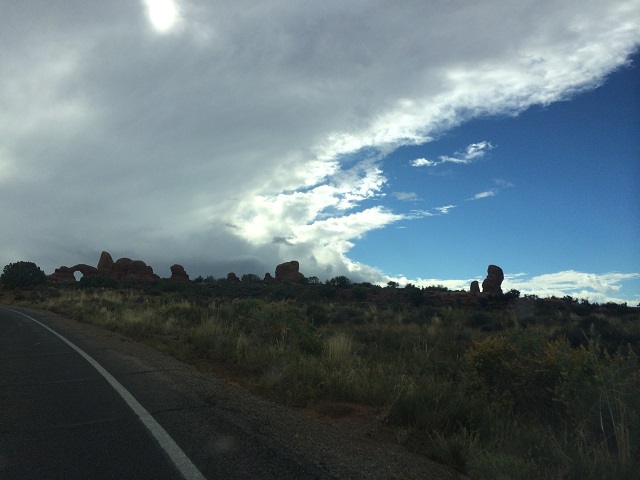 The next Arch is here.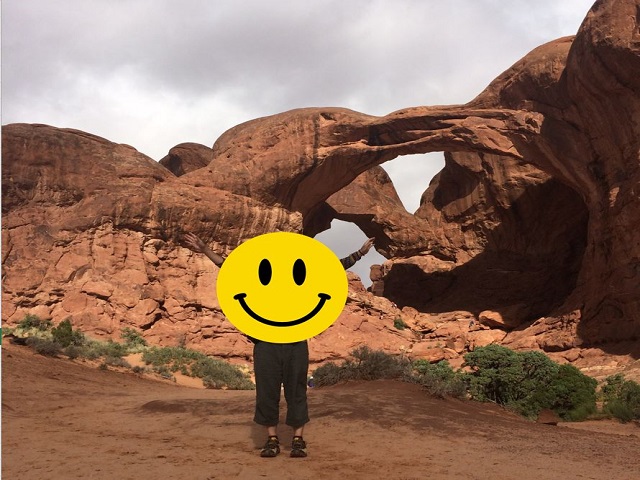 It is so beautiful that it seems that the three pillars have been carefully calculated and constructed.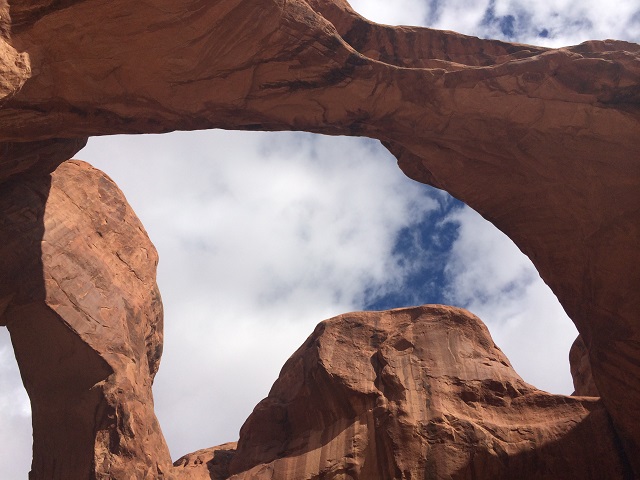 The arch is still being eroded by rain and wind, so you can't climb on it.
Just look up from below.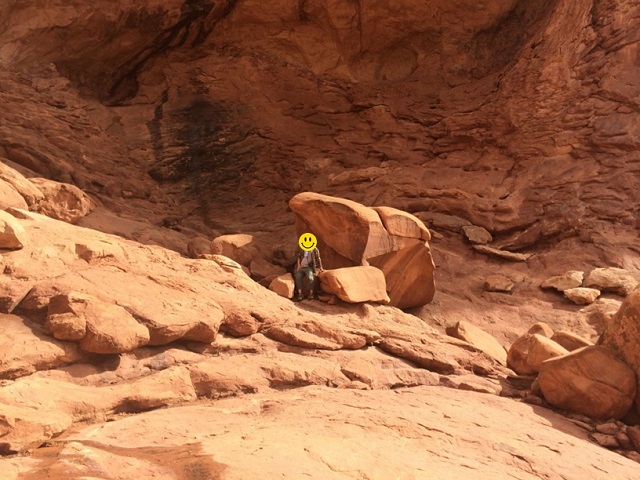 There are many other arches, but I couldn't go around all of them because the distance to move one by one is quite long.
Along the way, there are many interesting shaped stones.
Green lives on the ground,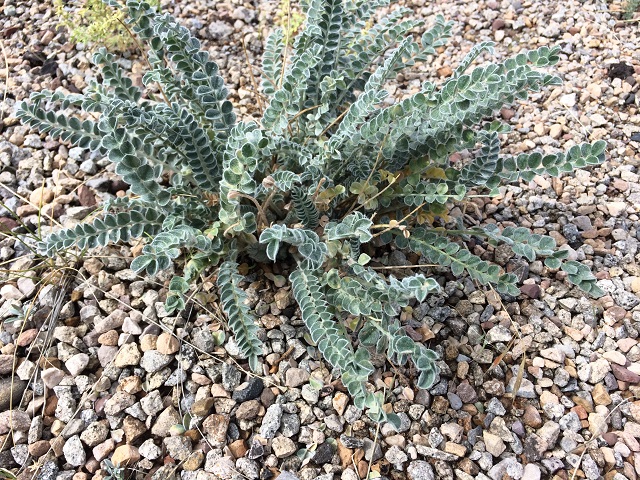 Taking rests,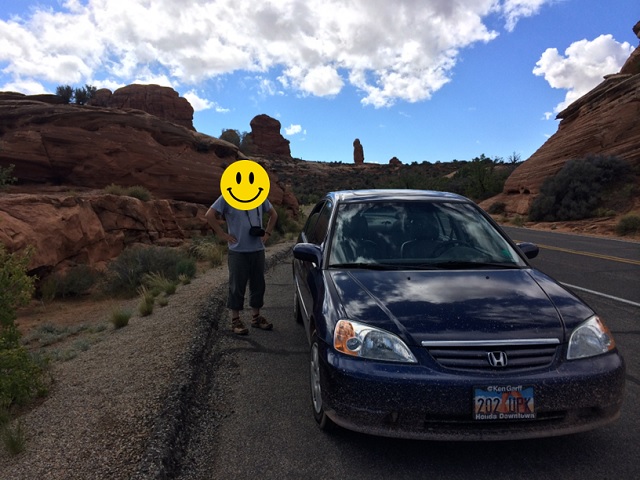 We move on.
In the park, you can enjoy not only the arch but also the scenery of the rocks.
After enjoying the majestic beauty of nature, we returned to Salt Lake City.
Encountered a trailer carrying a huge tire on the way home.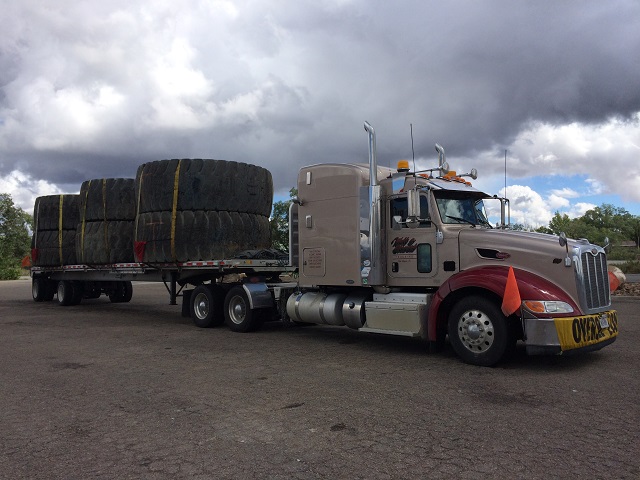 This is also a sight that can only be seen in the United States.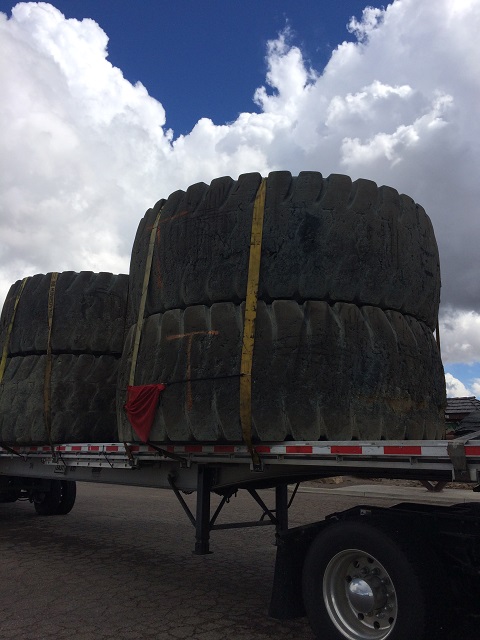 Moab is located in the middle of the United States, so there are not many opportunities to visit from Japan, but once you do, you will be greeted by the wonderful natural beauty.
(Arches National Park)
Address:Arches Entrance Rd, Moab, UT 84532, USA
How to get there:4 hour drive from Salt Lake City, Utah
TEL:+1 435-719-2299
Business Hours:Open 24 hours, everyday
My comment:The park is quite large, so it is recommended to stay in the park for one night and two days while staying in the car. I don't think I could use fire in the park, so I don't think I can camp.
Let's lookup hotels in Moab at Hotels.com