During my stay in Paris, I stayed at Hotel de La Motte Picquet near the Eiffel Tower.
I stayed for 2 nights and 3 days, and it was around 13000 yen per night on weekdays in late March.
I heard that every hotel in Paris is small and expensive, so I knew that this hotel was 14 square meters and was not large at all.
But it was close to the Eiffel Tower and easy to take a subway or bus, and it was in an acceptable price range.
So I decided to stay here.
The nearest subway station is Ecole Militaire Ecole Militaire Station. The hotel is located at a few minutes walk to the station.
There is a supermarket right in front of the subway, so it is convenient to get a little water and food.
Hotel de La Motte Picquet is a very small hotel.
There's an elevator right next to the reception, but the elevator is quite small, and it's packed with two adults and luggage.
The corridor of the hotel is also narrow, so be prepared for it.
The room we stayed in was a stylish room based on red.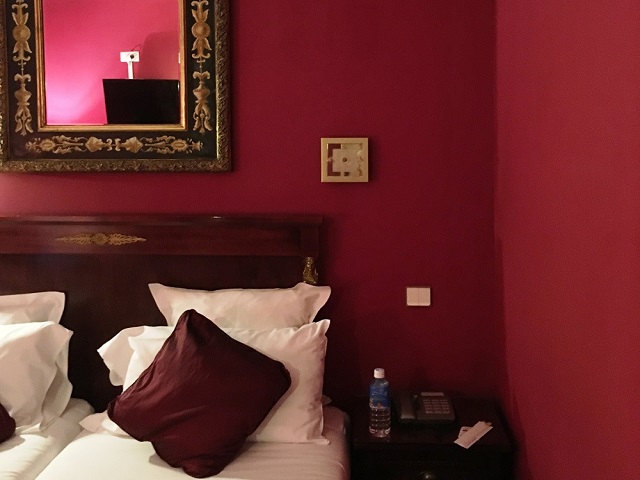 It was a regular room with a double bed, so I feel like I can barely walk when I open two suitcases in the room.
Although it was small, it had a desk and chair, a built-in shelf, a closet, and a safe.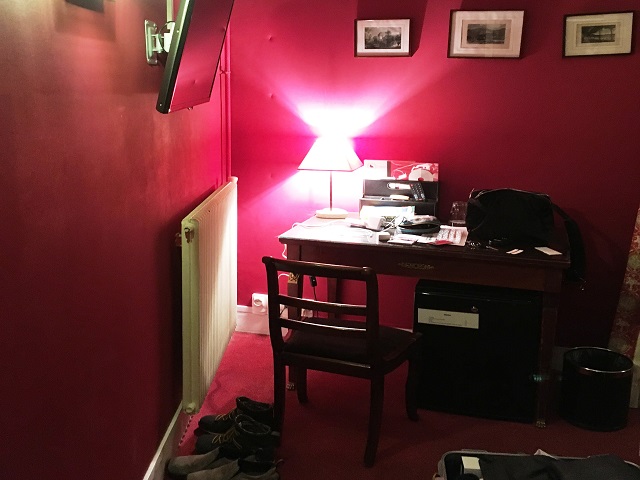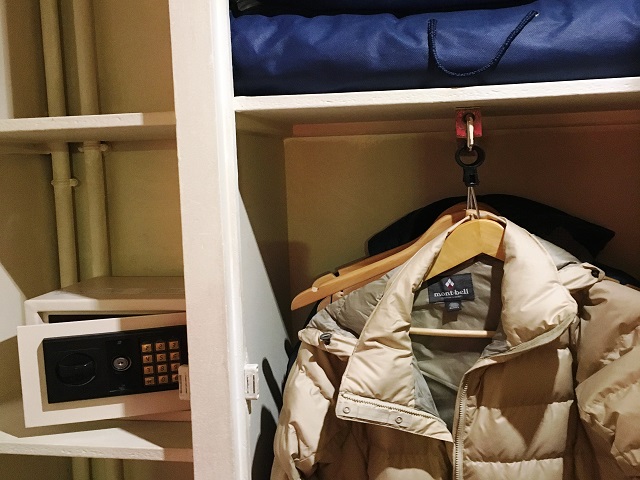 The bathroom has taken up some space, and I was grateful because it was a three-star hotel with a washbasin and bathtub in this nice location near the Eiffel Tower.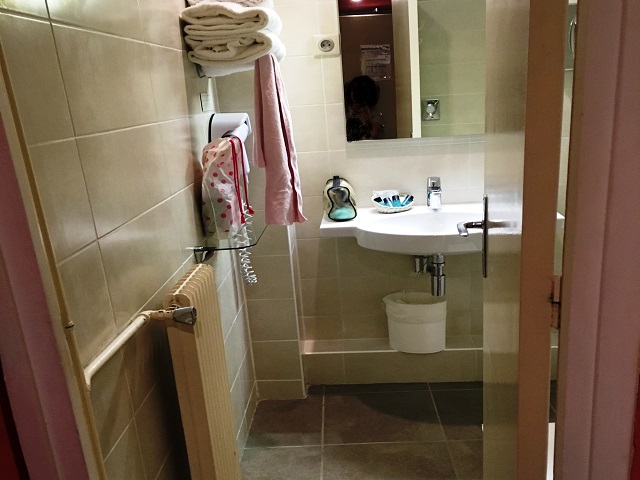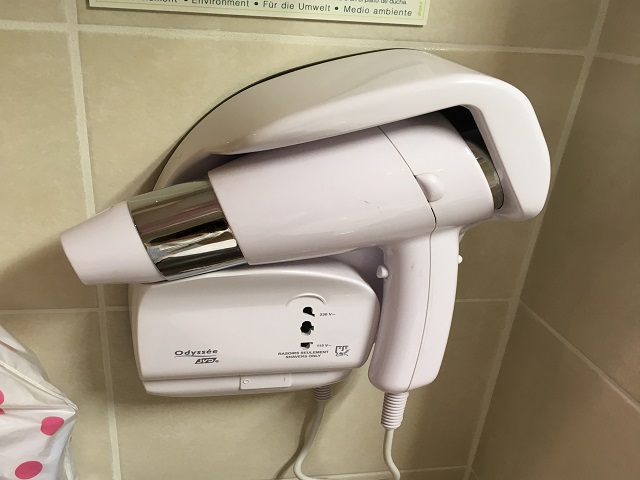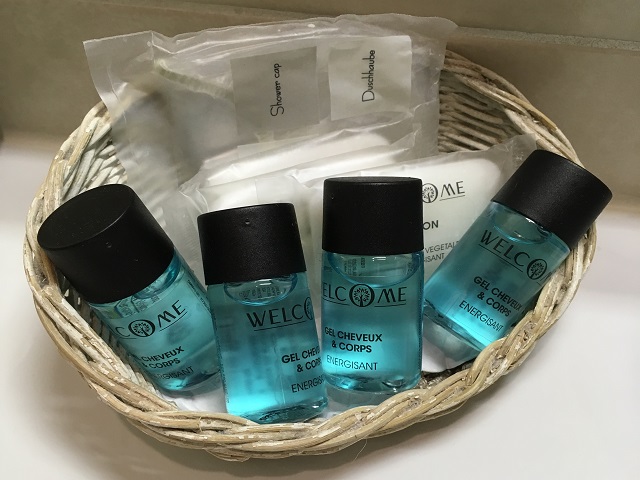 There is no problem as there are amenity including shampoo, conditioner, body soap, etc.
Whether I have a bathtub or not is one of my judgments when I reserve a hotel abroad.
After a long walk after sightseeing, I still want to get hot water, so if the hotel has the same conditions, I will choose a hotel with a bathtub.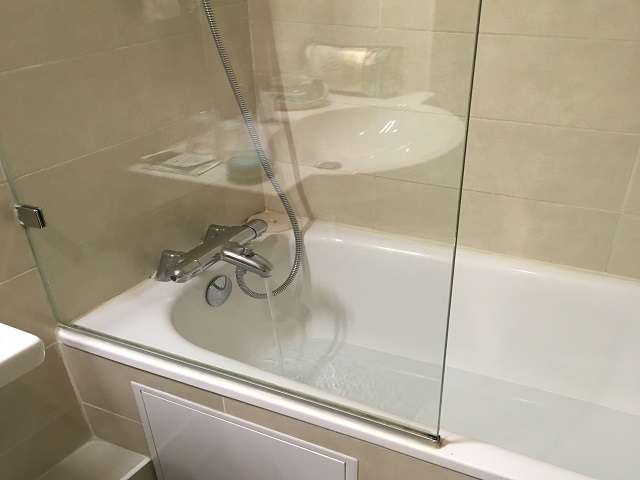 There is no ventilation fan, only the small window inside, so the humidity will increase slightly after the bath.
So far, there is no problem with hot water.
I am satisfied.
At a nearby supermarket, delicious ham, cheese, wine, and desserts were also sold.
It's very convenient for a little shopping.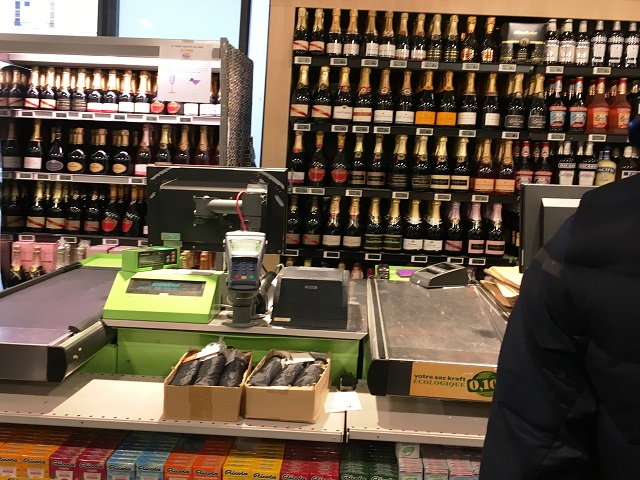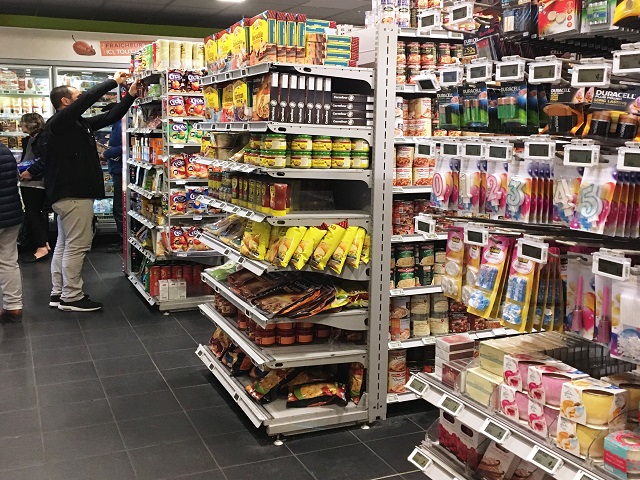 I bought a cream brulee.
There is a shark on top, and it would be delicious if it was cooked over a fire and caramelized.
I ate it as it was, but I was surprised at the quality of the dessert sold at the supermarket because the custard part below was also rich.
I wanted to buy more if I could keep it for a long time!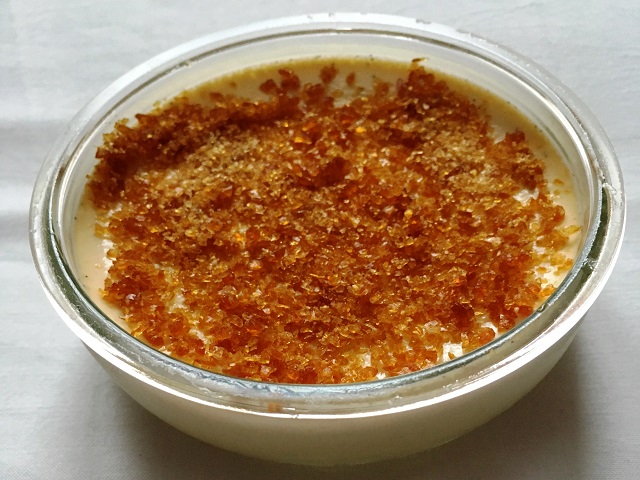 By the way, this supermarket doesn't give me a bag after paying. It seemed to be part of the country's eco policy.
It would be nice to bring one eco bag for overseas travel.
Also, I bought some beer bottles at the supermarket, but I was impatient because I couldn't find the bottle opener.
I managed to open it by covering it with a towel and twisting the lid, but I can't drink the beer I bought! It is something that I was glad to hear.