I thought of going to Vladivostok and searched for a hotel, but I thought that it would be easier to move near the fountain street, so I searched for a hotel around the fountain street.
Since the budget was a little higher overall near the end of the year and the beginning of the year, I hoped to have a wide place within 10,000 yen per night if possible.
Maybe you can usually stay cheaper than 10,000 yen per night.
Anyways, that's why the Albert Apartment Hotel was a perfect match for me.
The place is around here.
Right next to the fountain street, facing the park by the sea.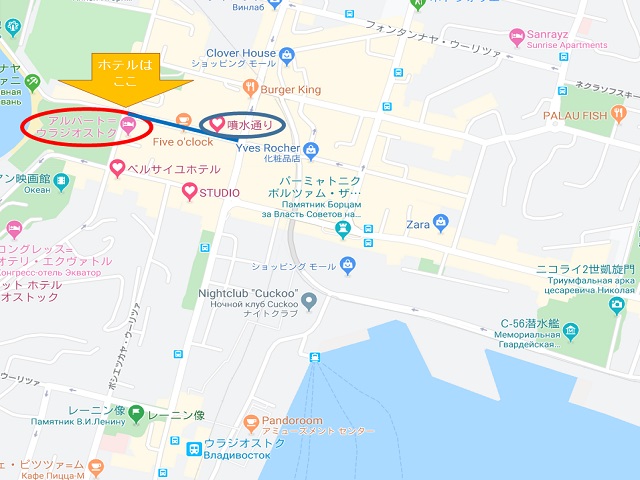 I booked a 29 square meter Executive Mini room.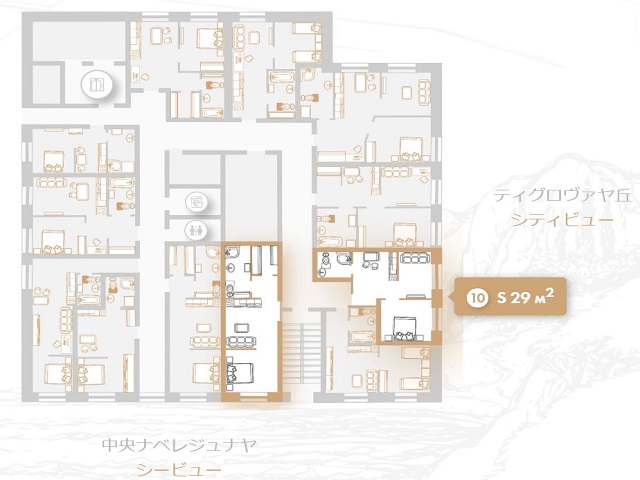 (I noticed later that there was a room with a bathtub. I like the bath, so I liked the room with a bathtub.)
You can book through booking.com or get 5% off if you book from the hotel home page hotel homepage.
You can make a reservation in Japanese, so you may compare the prices and benefits and make a reservation.
I checked in late at night, but it was saved because I was able to check in quickly.
I made a reservation from the hotel homepage, so I paid by credit card when I checked in to the hotel.
The room was a 1 bedroom with kitchen, and the room was heated, so the room was warm.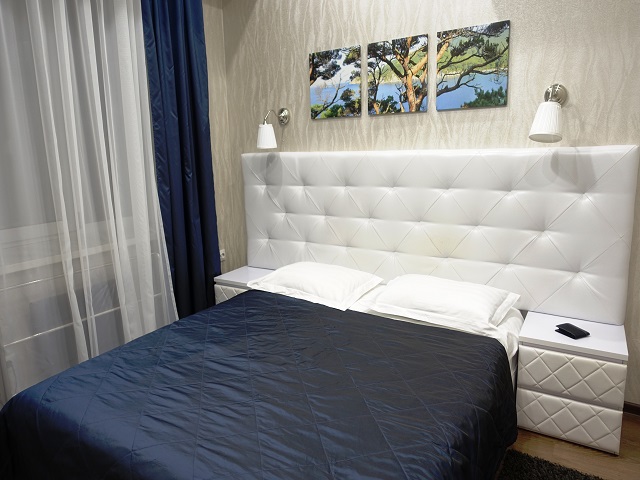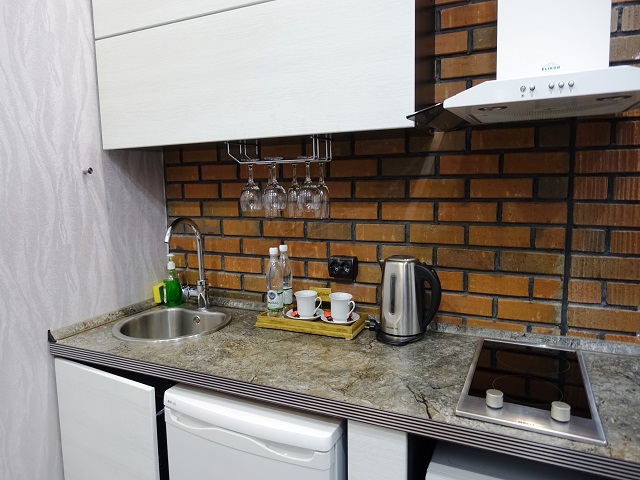 The hot water was of the type that was kept warm in the tank. It seemed to be able to warm up to 65 degrees.
The numbers get smaller when you use the shower, so the numbers get smaller when you take a shower continuously, so if you are using more than one person you may have to take a while.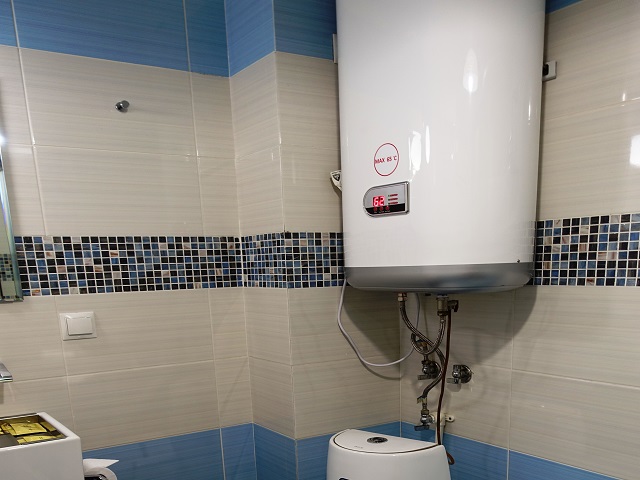 The amenities were minimal.
There is no conditioner, so it is better to get it locally or bring it with you.
And I don't know if it's normally installed in Vladivostok, but it had a washlet.
It is irresistible for those who like washlet.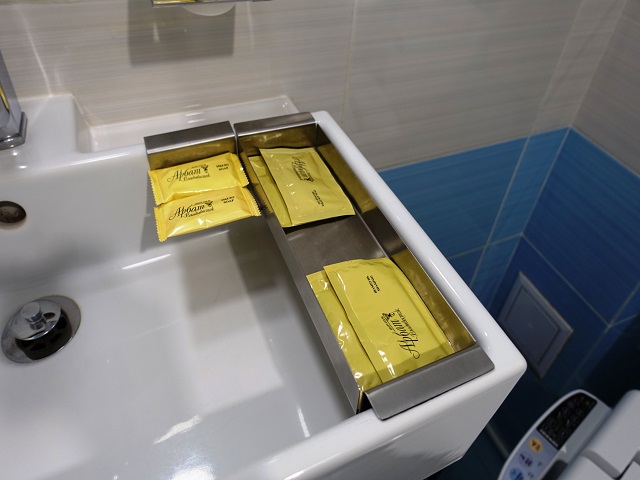 The good thing about this hotel is the spacious space, location and breakfast.
The dining venue is beside the reception on the first floor, and at night it becomes a seafood restaurant called "Crab Factory".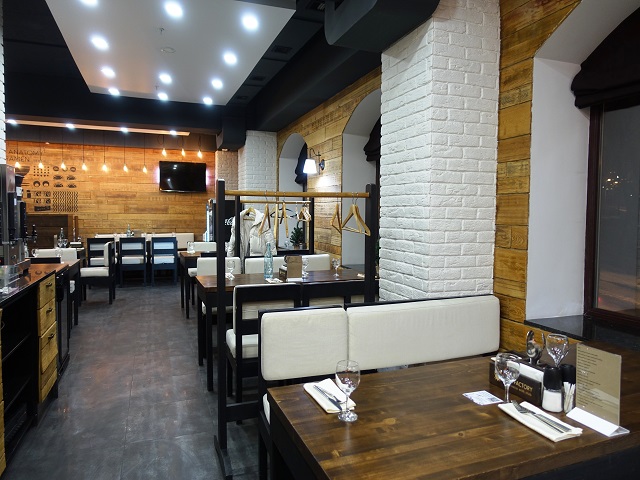 Salads and appetizers, desserts, and drinks were self-service, and smoked salmon were prepared daily like Russian standard appetizers.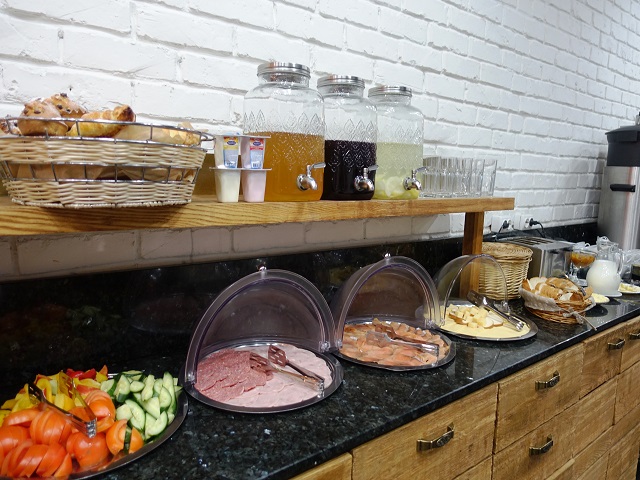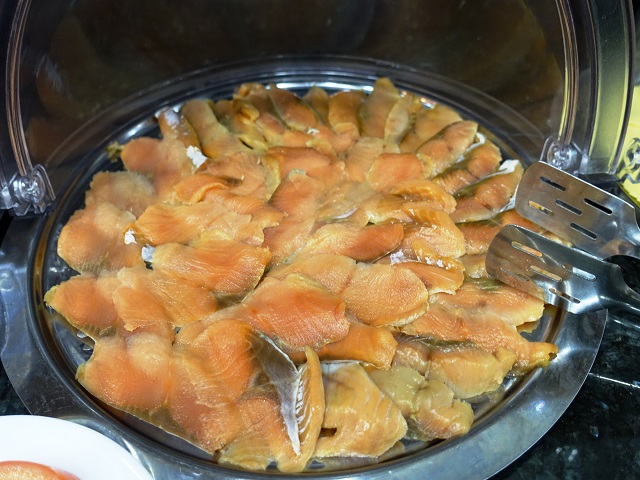 Today's appetizer looks like this.
There was also a wakame seaweed.
Russian people also eat wakame seaweed.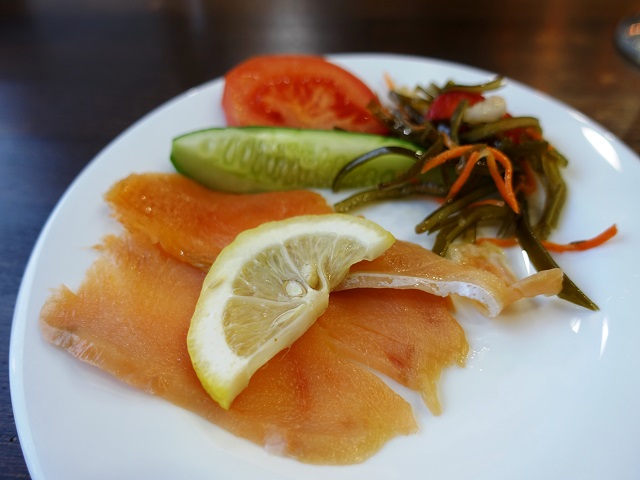 The main breakfast can be selected from the menu and ordered.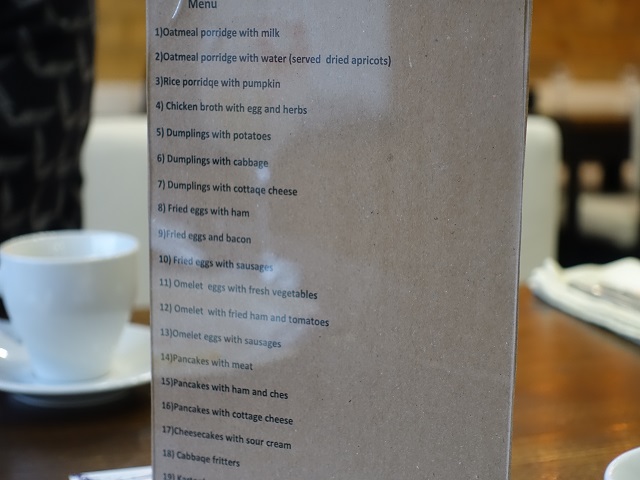 My recommendation is Pancakes with ham and cheese.
Although it says pancake, it is actually wrapped in crepe.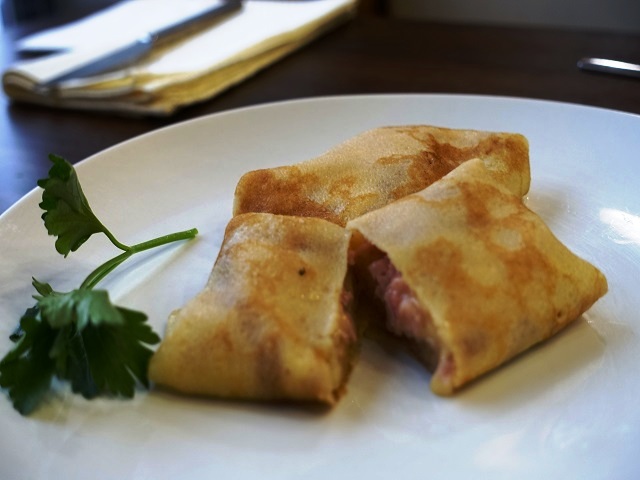 Is Russia famous for crepe dough pancakes?
There is a pancake shop called "Uff Tui Brin" ( I am not sure if I spelled correctly) at the fountain street, but it seemed quite popular.
Google's review rating was 4.3 too.
The omelet looks normal, but it was delicious.
For more information about this restaurant, please refer to my another article about local restaurants.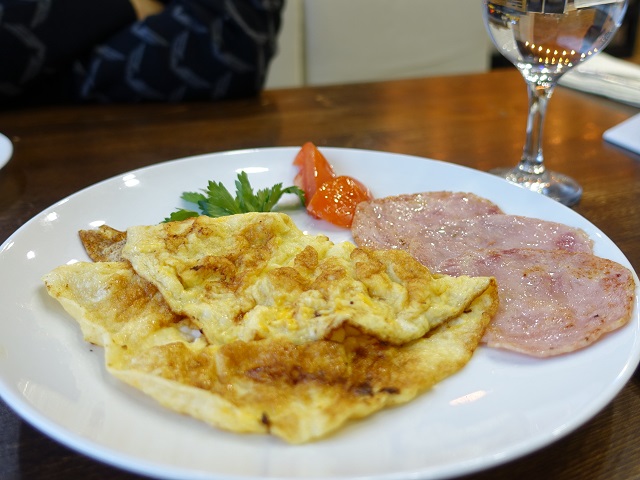 And then, this is an interesting food like Japanese Okonomi-yaki.
You eat with yogurt.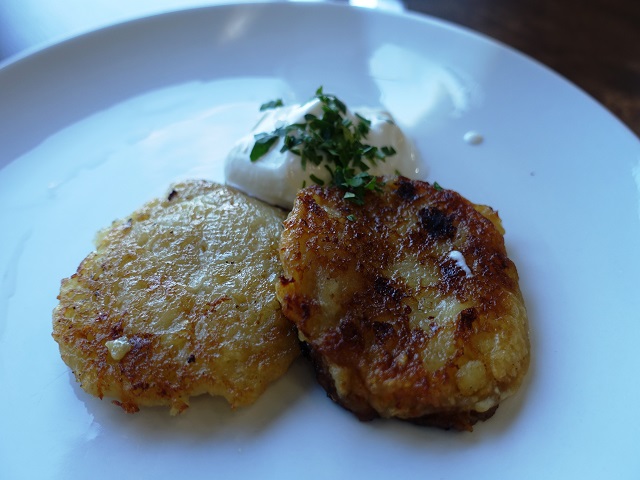 I couldn't take it in the picture, but the Bavarois dessert that seems to be handmade was delicious.
The raspberry sauce on top is exquisite.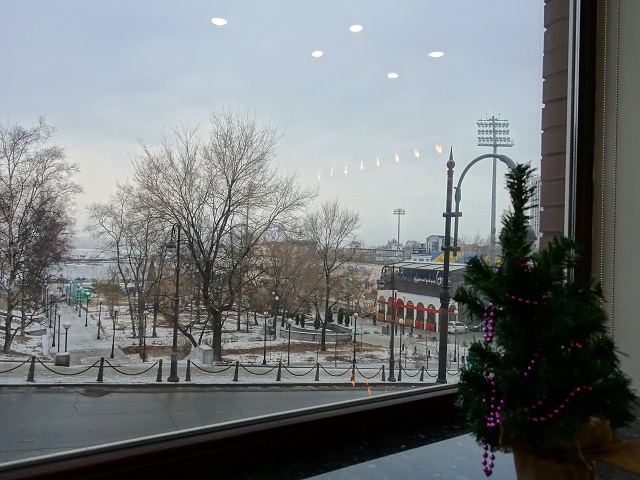 At the end of the year when I stayed, it was a little expensive around 9000 yen per night, but it seems that there are times when you can stay at 5000 to 6000 yen per night.
At this location and size, if it is in the range of 5000 to 6000 yen per night, it will be a great deal.
If you make a reservation for this hotel, print out the reservation paper with the hotel's address and telephone number just in case.
We also introduce restaurants around the hotel.
Related article:Vladivostok Recommended restaurants