At the end of the resort on Koh Samui, we had dinner at Six Senses restaurant Dinning On The Rocks!
This is a French course restaurant, which requires reservations.
I was looking forward to having a wonderful view of the 180-degree panoramic ocean view.
I made a reservation at 18:00 early so that I could see the sunset.
I booked the day before, probably because I was staying at a Six Senses hotel, but I was asked to guide the seat to the front seat of the ocean front.
It's called Rocks, and it's a restaurant that really stands on the top of the cape, and the location is great!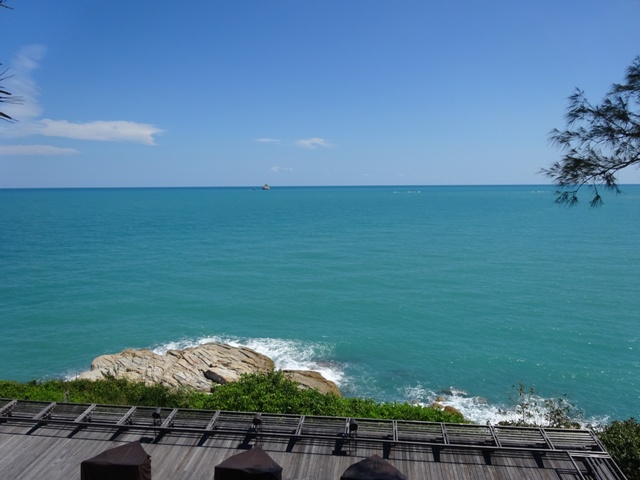 It was a bit cloudy on that day, so I was disappointed because I couldn't see the sunset subtly, but the view from the seats was an ocean view!
it's the best! (But it may be a little cold so you may need a jacket)
As for cooking, I heard that it was a French course, so I was wondering if there would be a course without ordering if I went there, but there are several courses.
A pattern that chooses 8 item, 5 item, 3 item appetizer, and then adds the main. ..
Moreover, I thought that there were about 3 kinds of 5 dishes including vegan dishes, and I didn't need to choose, so I had a little panic until I opened the menu and understood.
I wanted to eat steak, so I asked for a five-course meal.
Unfortunately, there are no pictures of the main because the day was completely dead by the end of the appetizer and it was completely dark by the time the main came, but it seems that each dish takes time and effort. It was fun!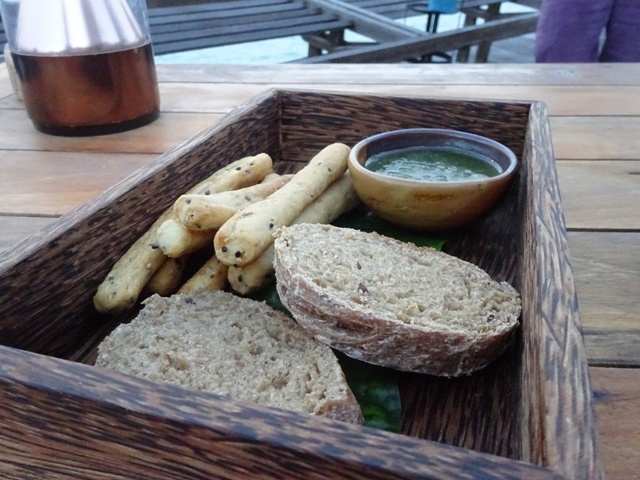 The price was mainly for the location and the delicious food as expected, so it was very expensive.
If you think about Thai prices, I will faint.
The price was reasonable if you thought you had eaten it in a high-class restaurant in Ginza, Tokyo.
It's a rare opportunity to have delicious French at that location, so it's definitely a restaurant you should try when you visit Koh Samui!