I stayed at Dormy Inn Osaka Kitahama for the furst time.
The reason why I chose this hotel is because it is like a hotel between "business hotel" like a motel and "Ryokan" Japanese onsen hotel.
It has hotsprings, so you can enjoy "Onsen" if you don't mind having a big bath with someone else!
The room is cozy, but it has enough to relax and sleep well.
There is a hot towel service during your check-in
When you are checking in, hotel serves you a hot towel.
You can wipe off your hands.
Since it was winter, they served me a hot towel, but in summer they know that they need to serve you a cold towel.
It is mere a hot towel, you feel refreshed if you can wipe off your hands.
You can try "Rotenburo" so called outside natural hotsprings
The hotel I stayed is in Kitahama area in Osaka.
The hotel is "Dormy Inn Premium" so that it is a high brand hotel among their brand.
The difference between Premium hotel and normal hotel is that you can have a bigger room and bed and their service is a little better.
And the breakfast has more chioces and it is delicous!!
And the good thing is that there is a pajama in a room.
You can use it as a relaxing wear during your stay at the hotel.
You can wear it and go to hotsprings or go to eat breakfast.
Of course, there is a free towel and a bath towel inside your room.
Other amenities are Make up remover, facial wash, comb, hair dryer, shampoo, conditioner, and body soap.
There is a facial lotion and facial milk.
If you don't like hotsprings, there is a shower in your room.
There are laundry machine
If you are staying more than 1 night, you can use laundry service.
Laundry machine is available right next to the hotspring, so during your bath, you can wash your clothes.
Laundry machine was free when I stayed, and if you need to use a dryer, it costs you a few dolloars.
There is a cool-down room outside of hotsprings.
You can eat free ice candy to cool down yourself!
And if you like "Manga", there are alot available here.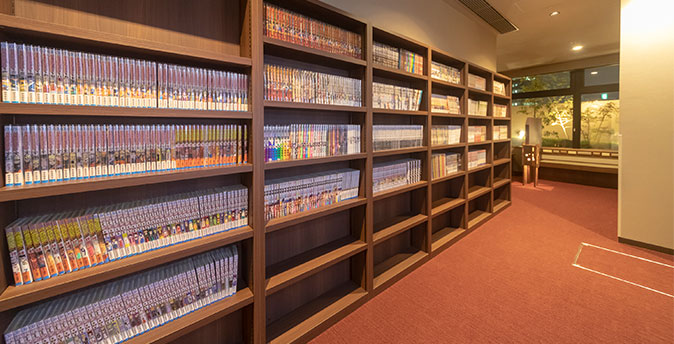 ドーミーイン北浜HPより出典
You can eat free Ramen noodles
If you are still hungry at night, there is a free Ramen noodle service here at Dormy Inn.
Ramen is available from 21:30-23:00 every day.
Free drink is also available.
You can drink water, Japanese tea, Orange juice, coffee, etc.
You can take its drink to your room.
A variety of amenities
There is a variety of amenities at Dormy Inn.
There is a tooth brush, shaver, cottom bom, and hair dryer.
You can just come and everything is already here!
Another free service here is this free water.
It is tiring to go to convenience store just to buy a water, so it was very helpful.
There was also a phone charger.
If you don't find it in your room, you can ask at the front desk.
They can lend you a phone charge.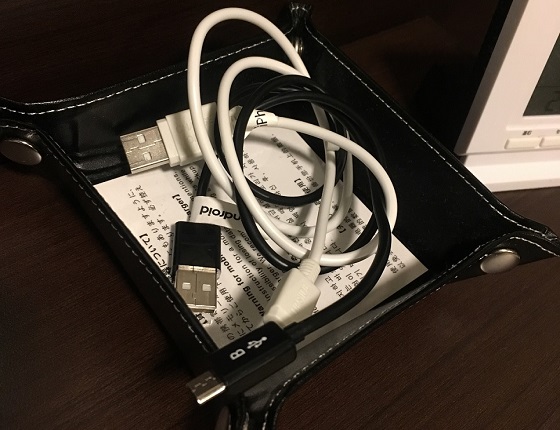 Here is the pajama I was talking about.
After check-in, you can change your clothes and relax..
There was also an iron for your suite.
You can check at the front desk.
Nice confortable bed
This is the bed when I stayed by myself.
If you are not too big, I think 2 people can sleep easily.
If you a couple, this bed is enough to sleep your sweetheart.
There is a small chair.
You can sit on the chair and watch TV.
You can lay down on your bed and watch TV.
If you want to use your PC, a space is available next to the TV.
I think this door deviding between bedroom and entrance area.
This makes me feel relax because I feel like I was in my room.
And the room was very quiet.
I didn't get bothered by a talk from next door or anything.
This is the breakfast
Here comes my breakfast.
The menu is mainly Japanese food, so if you like to enjoy eating Japanese food, this is the hotel you should stay.
There are so many small dishes, so you can pick many dishes!
Of course there is a desert.
You can enjoy your desert with hot coffee.
I recommend Dormy Inn Kitahama Premium
There is a hotspring, and lots of free food!
You can also enjoy your room and bed.
And the breakfast is very nice!
It is not like Ryokan, they can leave you alone yet provide many serivces.
I really appreciate hot towel and free drink and Ramen noodle.
I recommend!
Here below is my article when I stayed another Dormy Inn Premium in Sappporo.
関連記事:前から泊まりたかったドーミーインPREMIUM札幌に宿泊しました!
Here is the info about Dormy Inn Osaka Kitahama Premium
Address:〒541-0043大阪府大阪市中央区高麗橋1-6-7  Chuo-ku, Koura bashi, 1-6-7, Osaka-city, Osaka-fu, Japan
TEL: 06-6201-5489
EMail: inn-osakakitahama@dormy-hotels.com
The train station nearest:Subway Midosuji line [Kitahama] Station. It is only 1 minute walk.
If you make a servertation outside of Japan, you can use 
Hotels.com