As I wrote in another article, I stayed at Prime Hotel in Bangkok this time.
Chinatown is about 10 minutes walk from the hotel.
So I went out to look for dinner on the first day of Bangkok.
When I entered Chinatown, there were many red and yellow banners on the street, and I felt like it is "The China".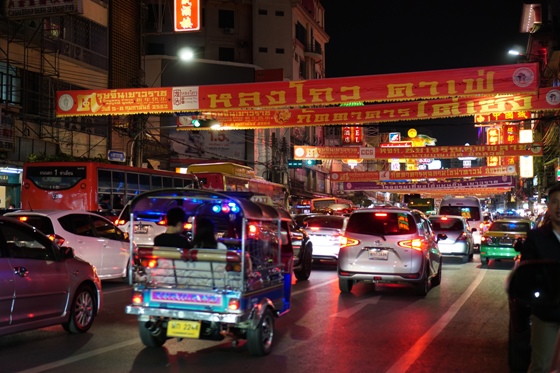 Even though I was in Bangkok, I thought it was strange that I could feel Chinese food.
I think it was because it was dinner time, but there are many people anyway.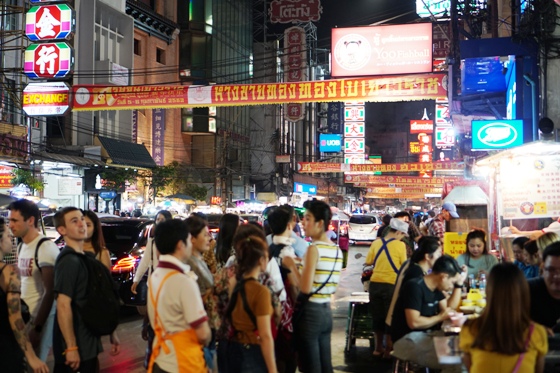 The sidewalks are narrow and many bikes are parked, so be careful when walking with a large number of people.
Be careful not to run over by the car.
Maybe it's just because I went down the main street, but I was surprised to find that there aren't many Chinese restaurants.
There were some nice Chinese restaurants, but I didn't choose this time because I wanted to enter a local restaurant.
However, it was unexpected that a Chinese restaurant was on the stall.
There were many small shops with tables and chairs beside the stalls, and there were various kinds of shops other than Chinese food such as noodle shops, earthenware shops, sweets, and fried bread.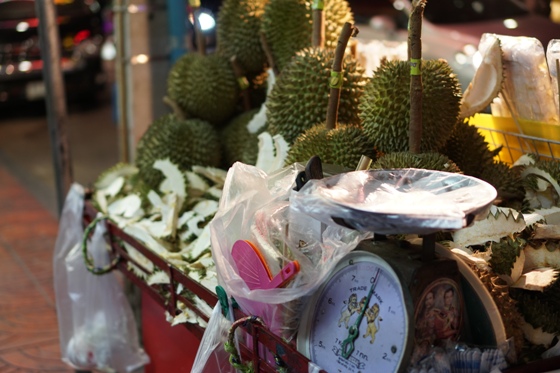 I ate duck ramen at a noodle shop with a stall outside, but it was delicious!
The price was a little high at 50 baht for small size and 60 baht for large size, but I thought it could be helped because it is a tourist spot in Bangkok.
I was satisfied because it was delicious.
I didn't eat because I was full this time, but there was a fried bakery on the street corner that seems to have won the Michelin star on the main street stall.
A letter was received at the shop that I was informed that it was published in Michelin.
It seems that it was posted in 2018.
If you find one, I'd love to give it a try.