Ryokan Experience in "Nono" with natural hotsprings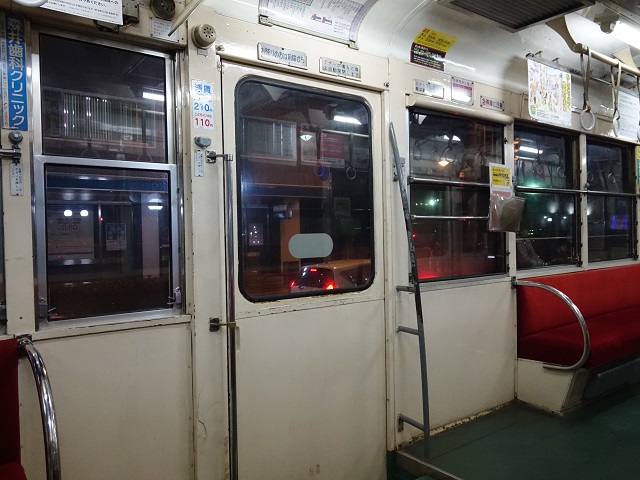 "Toyama" is a prefecture facing Japan sea and popular for fresh seafood and tram.
I took a tram from Toyama Station and stayed at "Nono" in Toyama.
You can get off the tram at [Nishi machi] and walk to the hotel.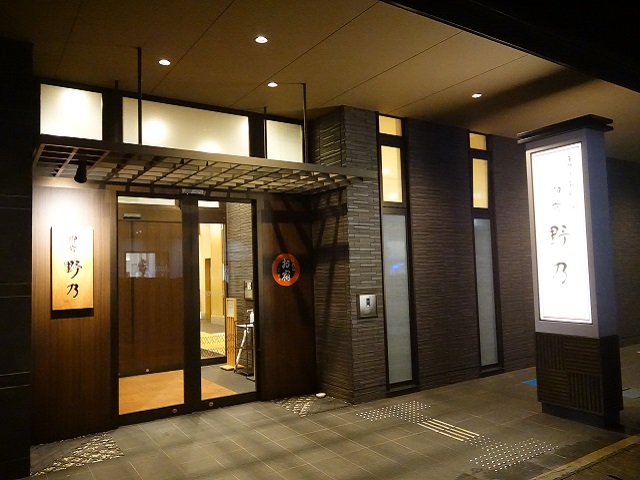 "Nono" is a chain hotel managed by [Kyoritsu resourt] and they manage [Dormy Inn Hotel]. Nono is one of their brand where it serves a "Japanese hotel style".
What is Japanese hotel style?
It is called "Ryokan" in Japanese and usually you will stay at a traditional Japanese tatami room.
In Ryokan, they usually serve you a wide variety of gorgeous dinner and breakfast called 'Washoku'. And you can enjoy natural hotspring in a big bathtub called 'Onsen' or sometimes outside hotspring called 'Rotenburo'.
I can guarantee that you can fully relax and enjoy the stay.
But the problem is that sometimes it is difficult to make a reservation as a foreigner because of language issue, or sometimes you have trouble finding a ryokan for only 1 person (they usually offer a room for two or more).
To get used to Japanese traditional Ryokan style, this "Nono" would be a good place to start with.
At "Nono", they don't serve you a dinner.
However, they offer you a natural hot spring in a big bathtub, free noodle service, free refreshment, and delicious breakfast in a Japanese tatami room and atmosphere.
Check-in hour is 15:00, so I recommend you check-in ontime and enjoy their facilities.
You check-in at the lobby, and you will go to your room.
In this building, the inside is all tatami floor, so you need to take off your shoes besides the lobby.
In this picture below, from the right bottom corner is prohibited to enter with your shoes on.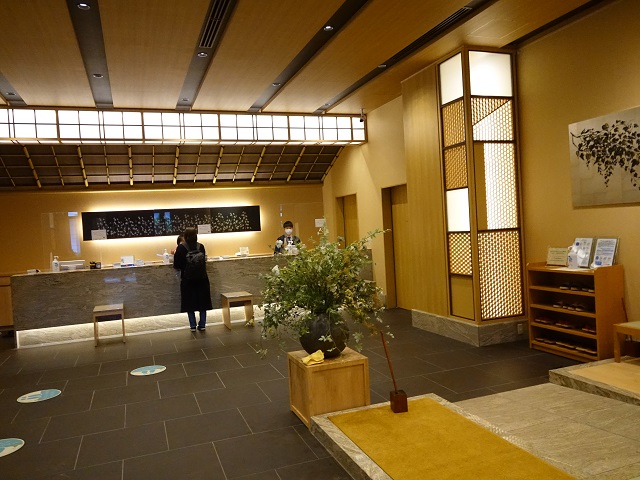 Inside the building, you can enjoy the tatami feeling and also its nice smell of tatami.
Very relaxing.
As you can see, the floor is all tatami like this.
One of the reason I picked this hotel today is that you can enjoy natural hot spring in your room.
You can find many hotels with a bathtub in Japan, but it is unusual to take a bath with natural hot spring.
If you want to keep a distance from others, or if you feel uncomfortable to take a bath in naked with other strangers, this "Nono" will have the answer for you.
As I said, this hotel doesn't serve you a dinner, so I had a local delicous sushi at Toyama station.
If you are interested, you can check out my articles about eating Sushi at "Sushi Tama".
関連記事:富山駅から徒歩0分 とやマルシェで手軽に北陸の海の幸を味わう
The room is very cozy and relaxing
The room I made a reservation is a room for 1 or 2 people, called "Moderate Double room".
It is only 16 square meters, so it is not that big.
But they have a comfortable bed big enough to sleep with 1 or a couple.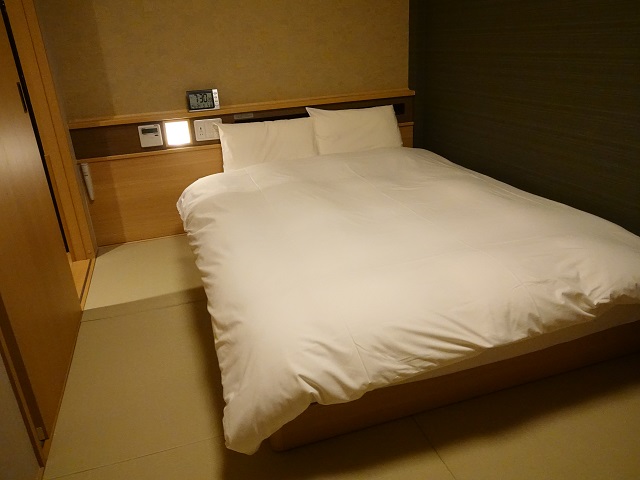 You cannot see the view from the window, but it has a air clearner, a desk and a chair, and TV.
It is enough to lay down on the bed and relax.
I felt like I was coming home.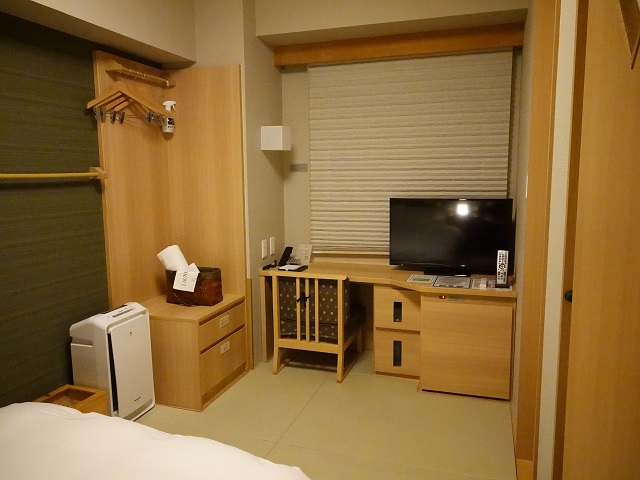 For the cost I pay, the room is big enough and comfortable.
For you to use a big bathtub, there is a towel in a bamboo bag (The bag belongs to the hotel, so don't take it with you in checking-out).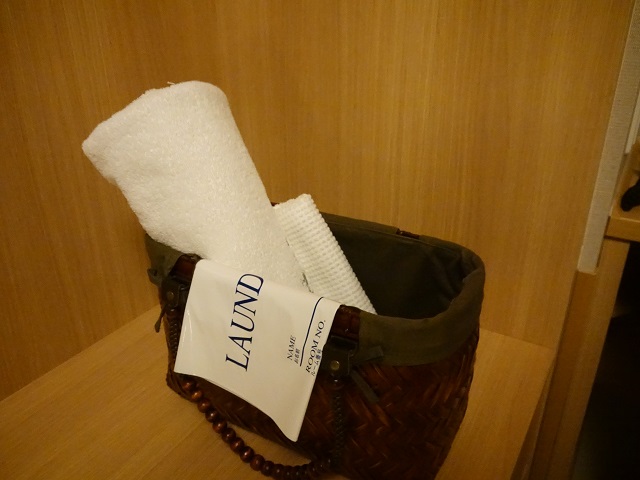 Air cleaner is also a high quality.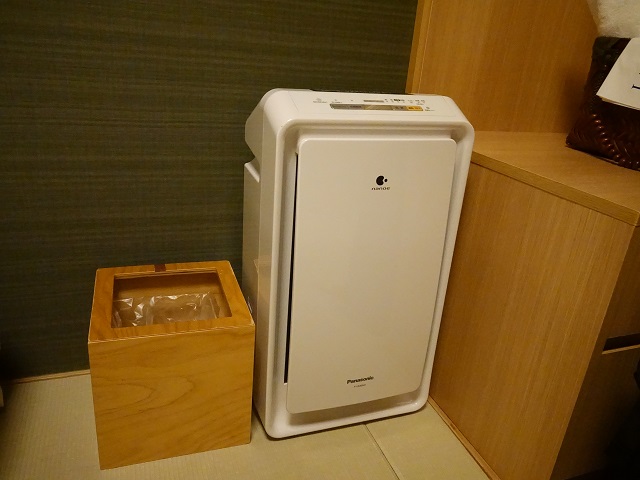 You can enjoy a variety of amenities as well. They have a toothbrush, a hair brush, a shaver, etc.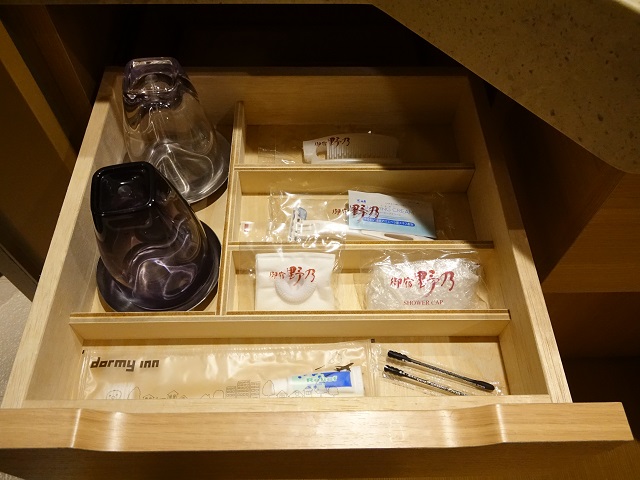 And this is my hot spring bath tub for today.
The bath tub is made with Japanese cypress called "Hinoki".
It is considered as a luxury material and it sells so good.
In Japan, a shower area and bath tub are separated.
You should wash your hair and body outside of bath tub first, then after that you should take a bath.
This is the unsaid agreement when you take a bath in public as well, so you should remember if you go to Onsen in Japan.
Outside of the bath tub, there is a button to push. If you push it, it will fill hot water and stop automatically.
It will take about 10 minutes.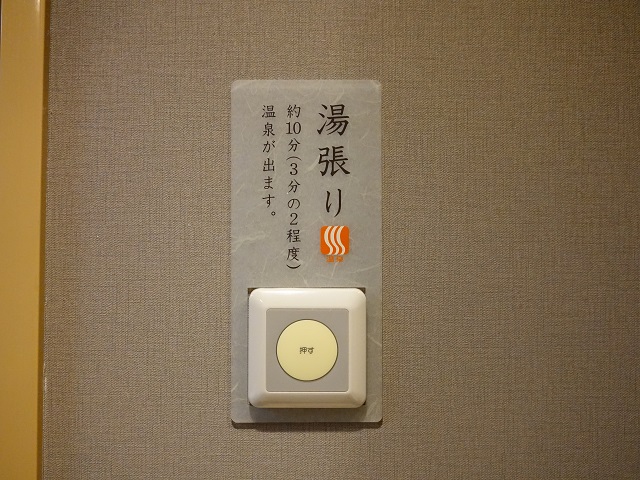 If you feel you want more hot water, there is another button at the bath tub, so you can add some hot water.
Hot water looked like a brownish water with no smell.
It will gradually warm your body so that it will keep you warm longer.
If you are interested in a big bath, they have a big bath called "Daiyokujyo" and outside bath, "Rotenburo".
You can enjoy Daiyokujyo from 15:00~10:00 next day, so you can use Daiyokujyo anytime during your stay.
This is the picture of half "Rotenburo". (You can partially feel the air and view from outside).
This hotel serves free ice cream at night time (serving time is limited), and free Yakult in the morning. If you a lucky, you can probably get one.
Enjoy night free noodle "Yonaki Soba"
If you stay at the hotel, don't forget to get a free ramen noodle at night.
It is called "Yonaki soba", and it is a half-sized soysauce ramen noodle.
They serve it from 21:30~23:00 at the cafeteria.
This Ramen is a good night snack for you.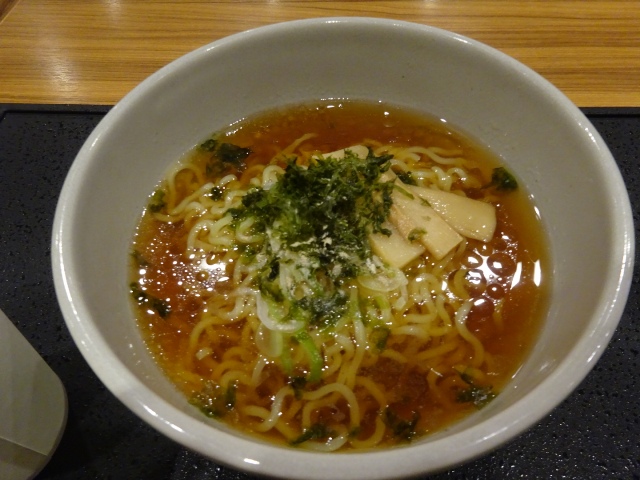 Breakfast will be served in a small dish
Usually breakfast is all you can eat, so you can pick as much as you want.
But right now, they serve all dishes into a small plate.
You can pick any plates you want.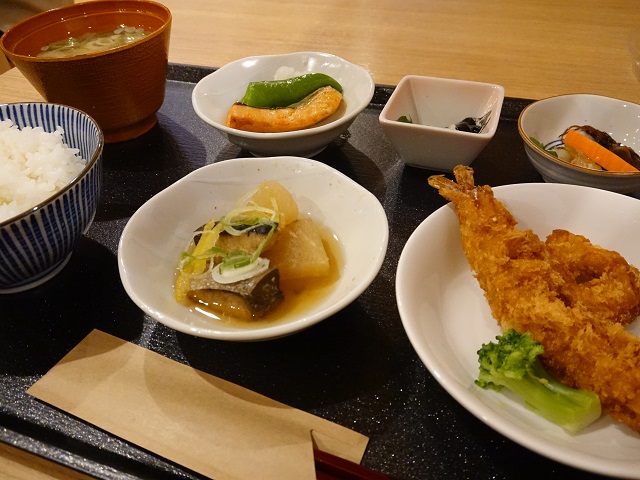 And if you are super hungry, you should order "Kaisen-don".
It is a fresh raw fish bowl.
For this this, you need to ask a server, so don't forget.
Overall stay at "Nono" in Toyama
i have stayed at other hotels of their chain, and this is one of my favorite.
[Japanese casual hotel by the station] is the concept of this hotel.
You can enjoy "Onsen" atmosphere at the very convenient location, so you can enjoy hot spring and also sightseeing at the same time.
I am very happy to stay here.
And one more thing. Usually "Yukata" (casual kimono style clothes) is provided at Ryokan, but in here you can use relaxing sweat and shirt while you stay in the hotel.
If you are not used to Yukata, this is also a big plus.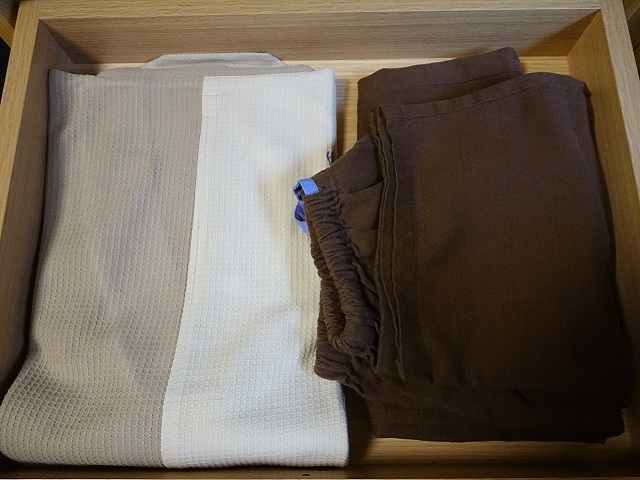 The cost to stay here will vary depending on the season or which day of the week you stay.
The cheapest price I saw was 4,000 yen, but it can go over 10,000 yen for 1 person to stay one night.
I would say that around 8,000 yen or 9,000 yen per person is the standard price.
If you can find a good deal, you should book it.
You can use hot spring only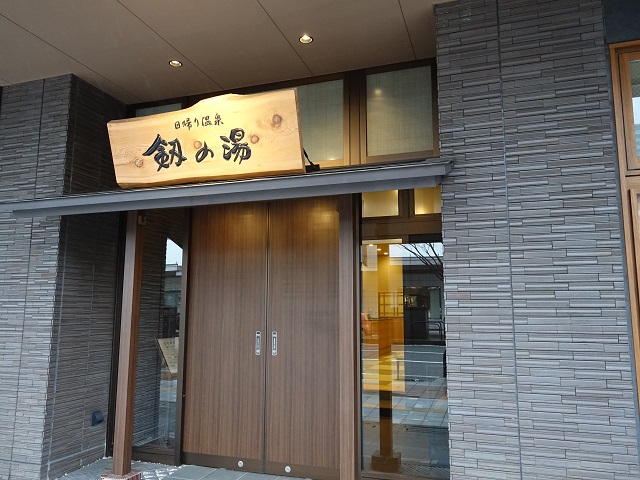 If you only want to experience a big public bathtub, you can pay the price and use the bath.
Open hours and the price are as follows.
Morning time:6:00~9:00(8:00 is the last check-in)
Price:Adult 700 yen、Children 500 yen
Afternoon Time:15:00~22:00(21:00 is the last check-in)
Price:Adult 900 yen、Children 500 yen