Let's try Super Hotel for the first time in my life!
I usually use "Dormy Inn".
But I had been interested in "Super Hotel" as well because this hotel has a big bath tub.
I am a big fan of "Big bath tub" called "Daiyokujou".
I had a plan to have a dinner with my friend in Yokohama, so I made a reservation to stay at "Super Hotel in Shin Yokohama".
If you check Super Hotel official home page, you can check which hotel has what kind of facilities.
You can check out the Super Hotel in your area (Japanese Only).
「♨ This hotspring icon」 means that its facilities have a natural hotsprings.
「ゆ」means a big bath tub, and 「Drink icon」means that there is a welcome bar.

In Yohokoama area, there are 2 Super Hotels, one is in Kannai, Yokohama, and the other is Shin Yokohama.
Kannai did not have Daiyokujou, so I decided to stay at Super Hotel in Shin Yokohama.
It's not a natural hot springs, but I have no choice.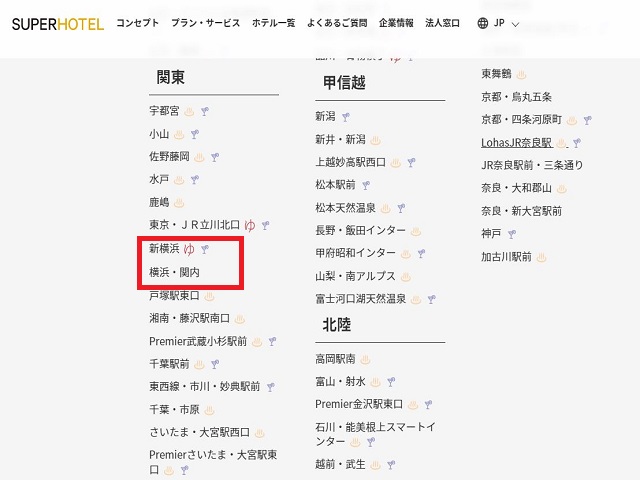 I made a reservation from their official home page.
There was a discount campain, and they offered a discount at the time of reservation.
You need to register, but there is an English site.
Super Hotel Official Site (English)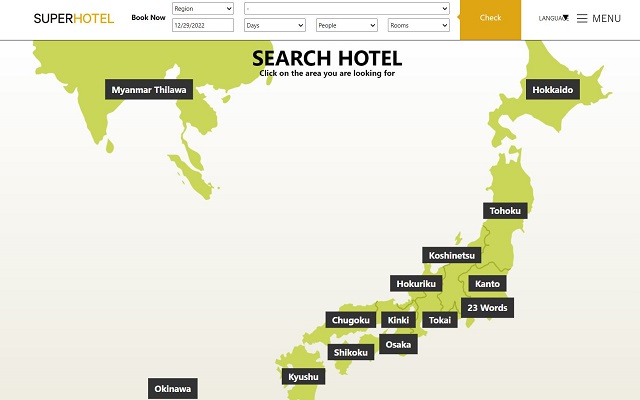 If you are familiar with Japanese travel site, called Jalan, 「
じゃらん」, you can make a reservation.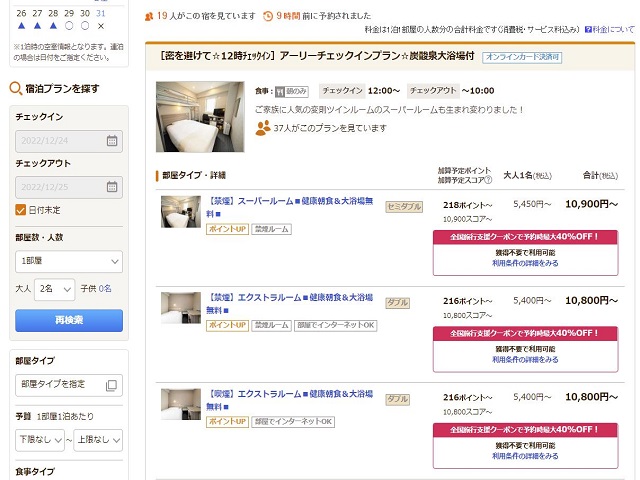 I checked in at 23:00
I had a dinner with my friend, so I checked late.
It was about 23:00.
You need to be careful that if your arrival has passed midnight, you cannot check-in.
It is written in your reservation email.
If you are driving a car, there is a parking lot at the ground floor.
There is an elevator at the entrance, so you take the elevator to the 2nd floor.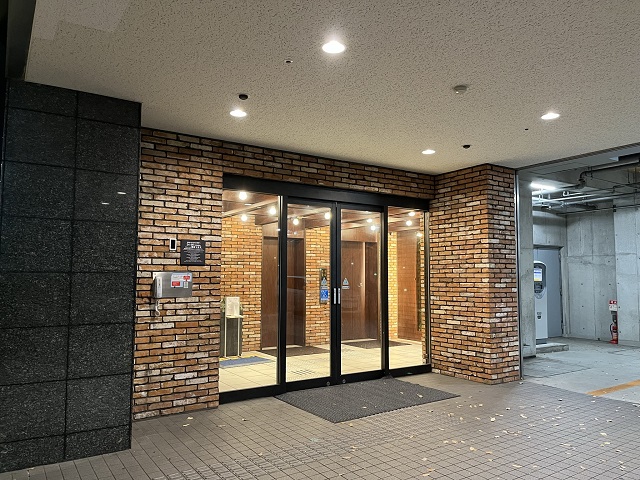 If you take a train to get to Super Hotel in Shin Yokohama, you can take a "Blue line".
It is 2 or 3 minute walk from the Shin Yokohama station.
There is a soccer stadium called "Nissan Stadium" nearby hotel, so it seems that soccer supporters use this hotel often.
I thought that there is no customer besides me to check-in that late, but there were a few customers trying to check-in at my arrival.
Since it was a discount campaign, I got a discount and shopping coupon.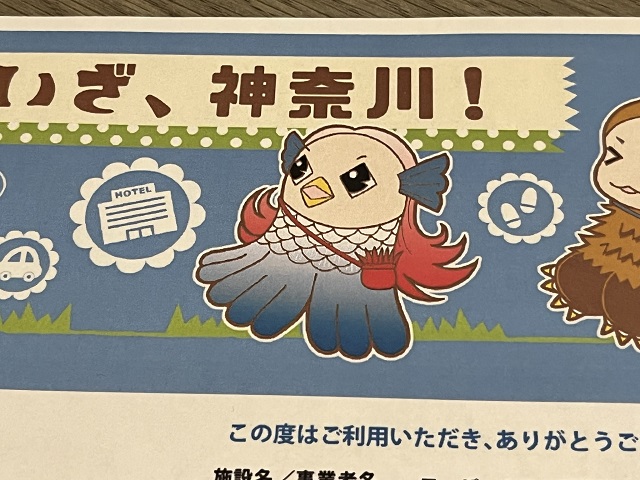 At check-in, the front desk will give you a key number to enter your room and a big bath tub.
You might not see it well, but there is a ten key to enter your number to enter your room.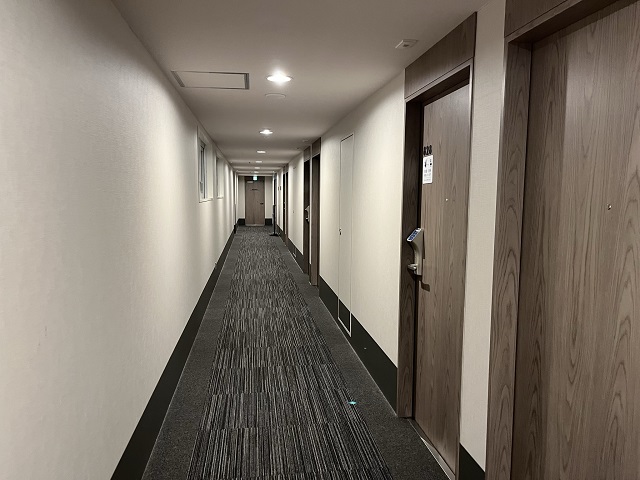 This is my room for tonight: "Super Room"
I could not choose a room, but I got a discount and shopping coupon, so basically I paid less than 2,500 yen.
My room is called "Super room".
Upto 3 people can stay in this room.
The size of the room is 12.4㎡.
There is 1 double bed and 1 loft bed.
You can also use this room for business use.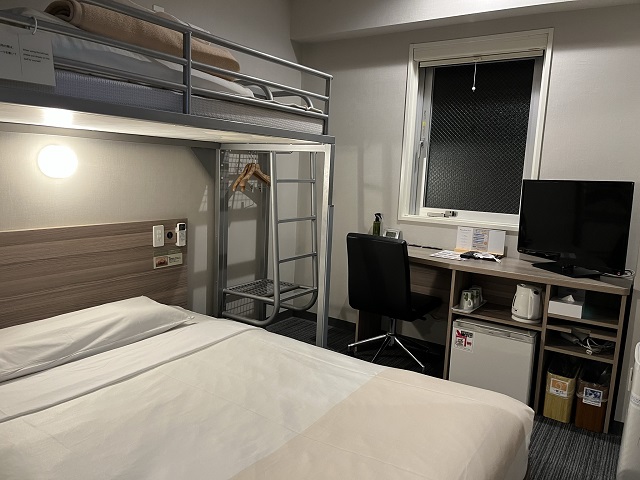 This is the loft bed.
There is a room light and outlet for you.
If you take your kids with you, they might like this loft bed.
Inside of the room, there was a TV, big desk an dcomforatble chair.
If you forget a cellphone charger, there is a charger in your room.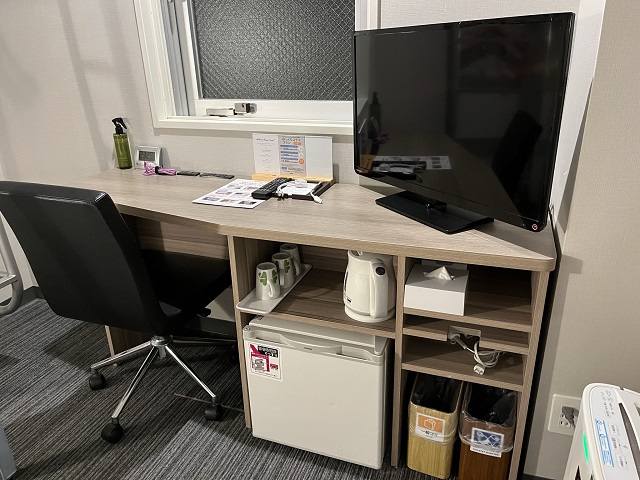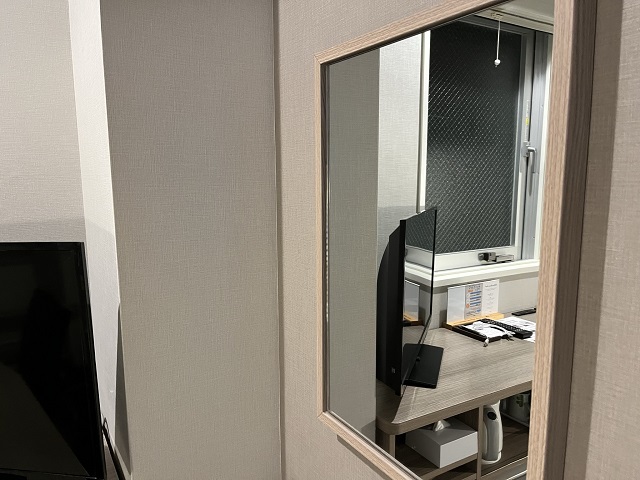 For women, you can get a make-up remover, face wash, etc at the front desk.
And there is a room wear, so you can come to the hotel without preparing anything.
OK, let's try "Daiyokujou"!
As soon as I checked into my room, I changed my clothes to a room wear, and I run to the big bath tub, Daiyokujou.
There is a room bag and towel in your room, so you can take it with you.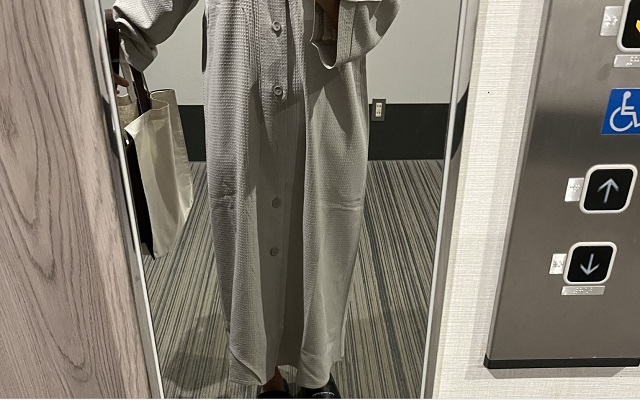 Daiyokujou is located at 2nd floor.
It is at your left side after you get off elevator.
You take whatever you need at the entrance of the Daiyokujou.
Left side is for women, and right side is for men.
I could not take a picture of inside of the bath tub, but this is the image picture from their official site.
Hot water is not too hot, so if you like warm water, you will like it.
After a bath, they will serve you a cold water.
Also, there is a laundry machine.
You can pay the money, and soup is available.
At the elevator hall, there is a pillow stand.
I recommend you pick one.
Breakfast is free!
Good morning.
Breakfast is free, so you can eat breakfat at 2nd floor.
It will ends at 9am, so please enjoy your breakfast before that.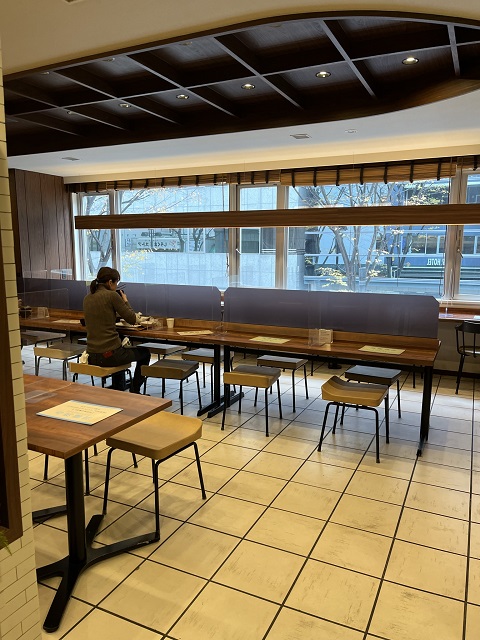 At cafeteria, there were some dining tables, and most tables are for 1 person use.
It seems that this hotel is used by an individual user.
You can pickup breakfast at buffet stand.
This is my breakfast today.
If you pickup everything, your dish will be filled so pick up everything.
I get to the restanrant around 8:30, so some dish were alreay finished.
And this is my desert.
Yogurt and coffee.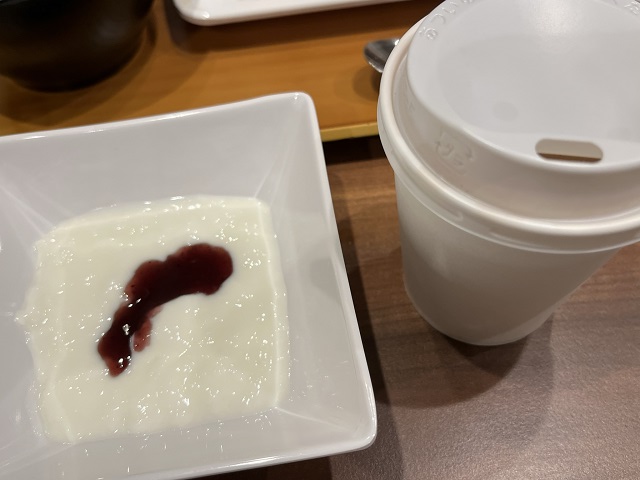 10 minutes before the breakfast ends, they will announce that they will remove everything at 9:00am.
So, make sure that you will note be late for the breakfast.
By the time I finished my breakfast, it was passed 9:00am.
Most customers had already checked out, so room cleaning had been started.
You don't need to go to the front desk for check-out.
You can pack your stuff and leave.
What I thought about during my stay at Super Hotel for the first time
At this time, I focused on the cheap hotel with a big bath tub.
Thinking about the location, the price, the big bath tub, and the quality of breakfast, it was the perfect hotel.
Especially, if you want to save your money for the hotel and you want to spend your money for a soccer event, for example, it is the hotel to choose.
But you need to be careful about something.
In the room, the restroom and bath tub is in a unitbath style.
The entrance is 1 step higher than the ground floor.
This stairs are bit higher than you think, so if you are thinking about something else, you may fall from the unit bath.
The interesting about this hotel is that water tap is used for both a sink and a shower room.
I was not used to it, but interesting way of saving a cost.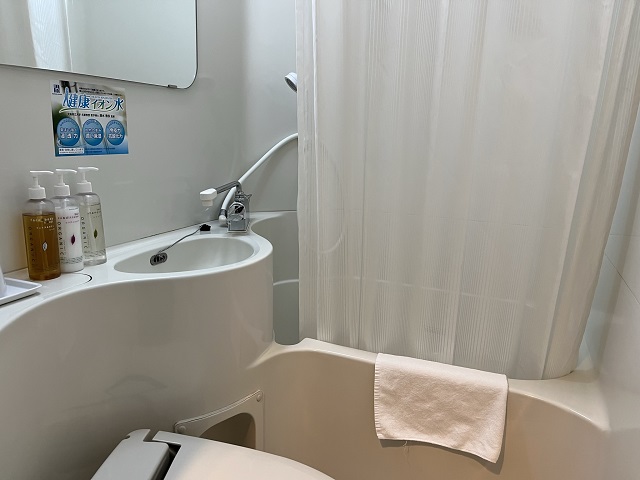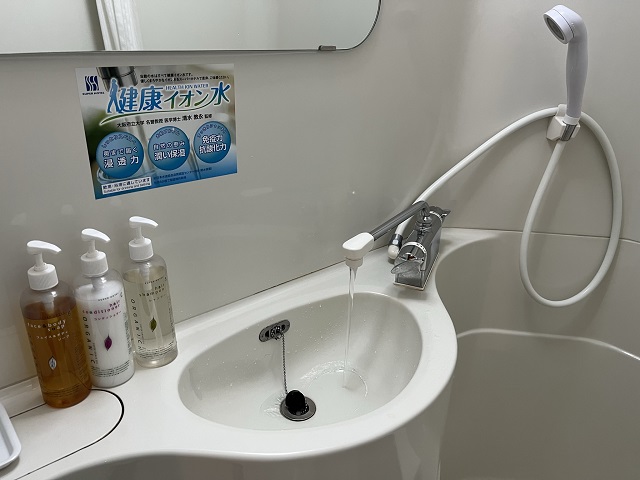 Also, I recommend that you pick up a pillow from a pillow stand.
I didn't like the pillow in the room, which was filled with a plastic chip.
The big bath tub, Daiyokujou, was very nice, but the water temperature was a bit warm, so I wished that its temperature was warmer.
At the breakfast, you need to be careful that you have enough time to eat breakfast because it would be very crowded at brekfast.
The elevator would be also crowded, so you need to wait for a while till the elevator comes.
At the line of breakfast, people are lining up after you, so you cannot go back.
If you are traveling alone and looking for a reasonable hotel, it is the hotel you need to consider.
じゃらんで見るスーパーホテル新横浜の空き状況