Do you know Family Mart is selling this Salami?
This is 「一度は食べていただきたい美味しいサラミ」by Natori.
It means that it is the delicious salami you should try at least once in your life time.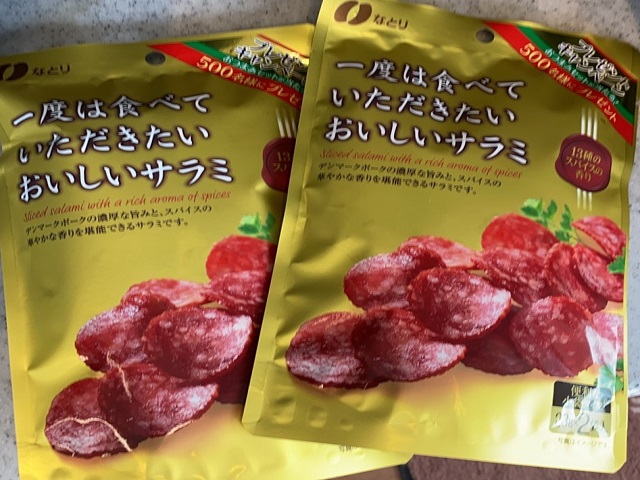 I found this salami at Family mart during my trip, and I bought a small package.
When I had a bite, I was surprised that it is REALLY delicous!
I may be wrong, but it is a perfect match with a cold beer.
If you don't drink alcohol, you can try it with any drinks.
When you feel hungry just a little bit, this is the one.
I totally thought I could buy it at any Family mart, but I coundn't find one at a Family mart nearby my place.
So, when you find it at your Family mart, I strongly recommend you try once.