From Sangenjyaya Station, if you walk toward Wakabayashi, there is Harakara. Hamburger Shop on Setagaya Street.
It is located nearby Carrot Tower, a symbol of Sangenjyama.
The name of the hamburger shop is "Harakara。"
The shop is very cozy inside.
Also, there is 1 terrace seat outside of this restaurant.
This hamburger shop is popular for Avocado Hamburger.
You can look at this volume of Avocado.
It's hard to see, but meat bun is also big and juicy.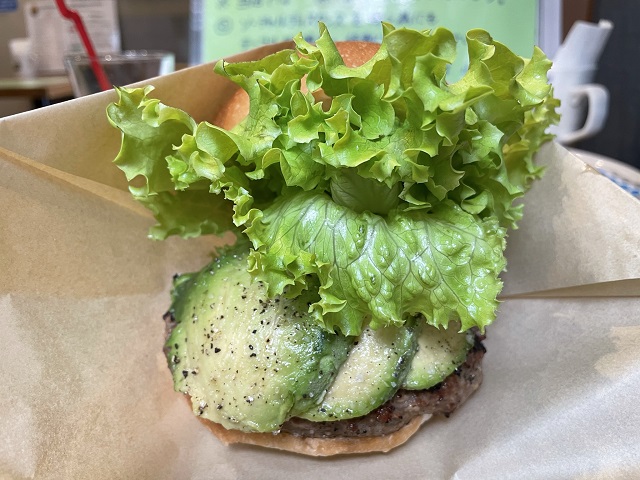 They are also picky about the choice of salt, so they use natural salt.
And this salt adds a spice of delicious meat and hamburger, and no wonder they are confident of their hamburger.
This hamburger has a full of Avocado and meat, but you can eat with no issue.
When I visited the restaurant, they have changed the table and chair location to care about Covid-19.
When Covid era is over, I would love to visit the shop again and enjoy the time.
Harakara (ハラカラ。)
Address :Sangenjyaya 2-16-8, Setagaya-ku, Tokyo, Japan (東京都世田谷区三軒茶屋2−16−8)
Tel:03-6323-1760
Restaurant HP: ハラカラ。 ‐ グルメハンバーガーのお店 – ホーム – 東京都世田谷区 – メニュー、価格、レストランレビュー | Facebook
Tabelog Page:
Harakara.