Do you know Shabu Shabu?
It is a Japanese style hotpot.
You can dip a sliced meat and cut vegetables into a hotpot and eat.
It looks expensive at first, but there is a way you can enjoy Shabu Shabu with a reasonable cost in Japan.
The restaurant I want to introduce to you is called
"Kagonoya"(かごの屋).
It is a chain restaurant, so you can find a restaurant nearby your stay.
A restaurant is located in Osaka, Hyogo, Kyoto, Shiga, Nara, Wakayama, Aichi, Tokyo, Kanagawa, and Saitama.
At the restaurant, you place an order by using this touch pad.
If you cannot read Japanese, there is a menu with a big picture, so you can call a waiter and point out what you need.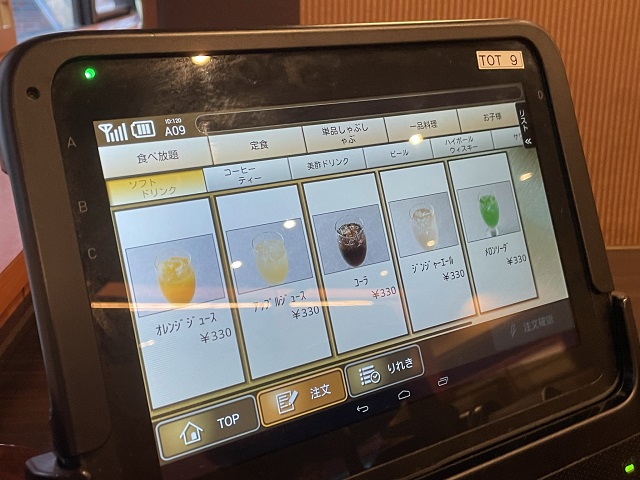 They have so many menu, but what I want to recommend today is called
"Umaimon Set".
You can choose 1 main dish and 1 side dish from the menu.
It will be served with a big bowl steamed rice, Miso Soup, Mentaiko (spisy fish egg), and Japanese pickles.
Each dish will be serve separately, so you don't need to share a hot pot with others.
With all served, it costs you ONLY 1,690yen (with tax 1,859yen).
It is less than 20 USD.
For a main dish, you can choose from Pork Shabu Shabu, Beef Shabu Shabu, Beef Sukiyaki, Pork Steak, Beef tongue steak, Deep fried oysters, Tempura, Katsutoji (a deep fried pork with scrambled eggs, soy sayced based), Chicken Namban (a deep fried chicken with mayonaise).
The menu comes with a food picture, so you can pick whatever it looks tasty if you cannot pick one from the list.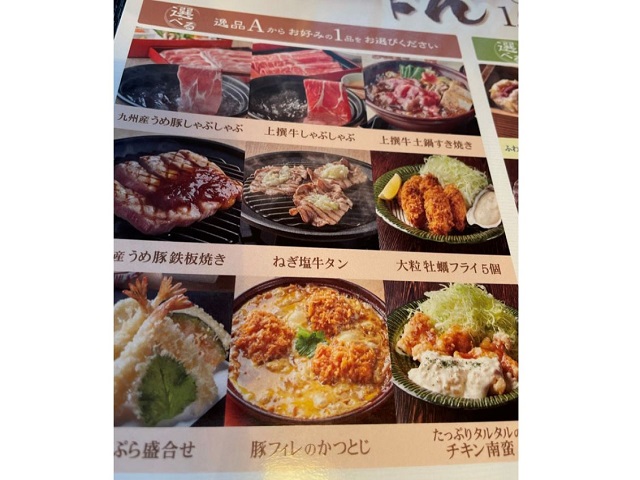 As a side menu, you can pick 1 dish from Octopus Shumai, Obanzai (several appetizers), a butter sauted clams with a soy sauce, a butter sauted scallops with a soy sauce, Tempura, Sashimi (fresh fish), Fried chicken, Salad, and Kakiage (mixture of vegetables and other ingredients fried in batter).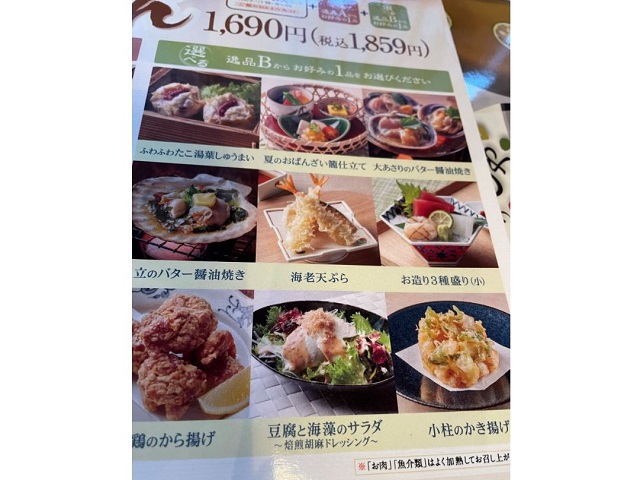 When I went to Kagonoya, I wanted to eat Pork Shabu Shabu, so I ordered Pork Shabu Shabu as my main dish, and picked octopus shumai.
The hop pot will be served individually, so you don't need to worry about sharing the pot with others.
For Pork Shabu Shabu, they will serve 2 kinds of pork meat; pork back ribs and pork loin, and it comes with vegetables as well.
The server will bring a fresh meat and vegetables, so you can cook those meat and vegetables in a hot pot on your own.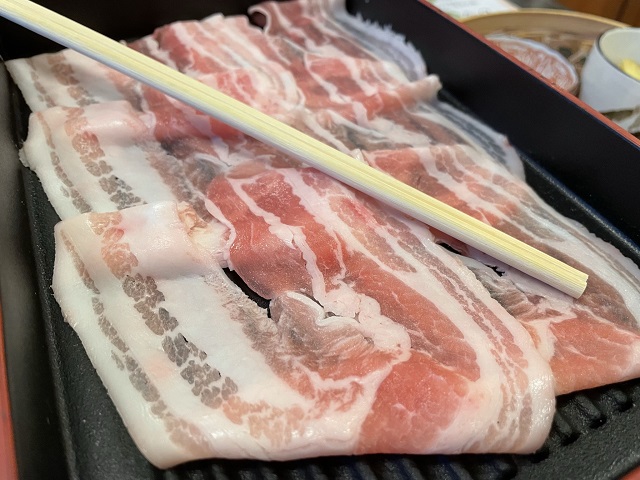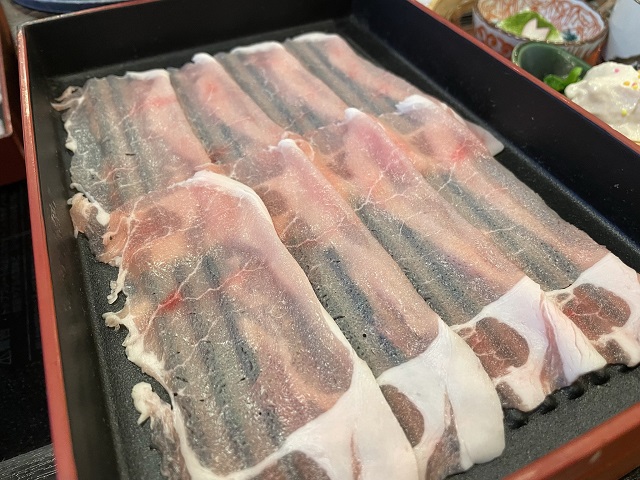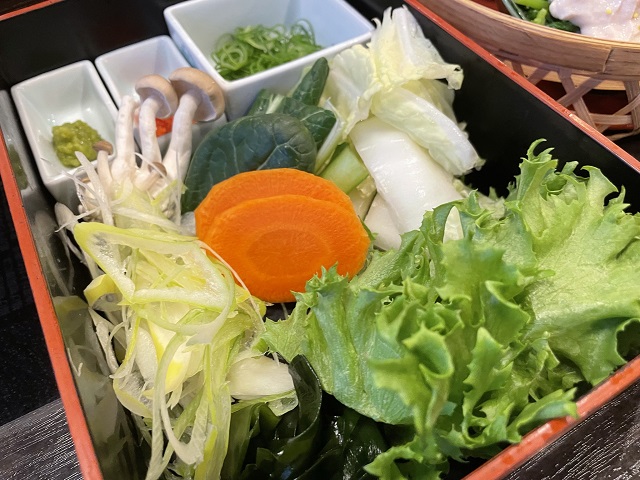 A steamed rice is made in Yamagata, and it is served in a big bowl.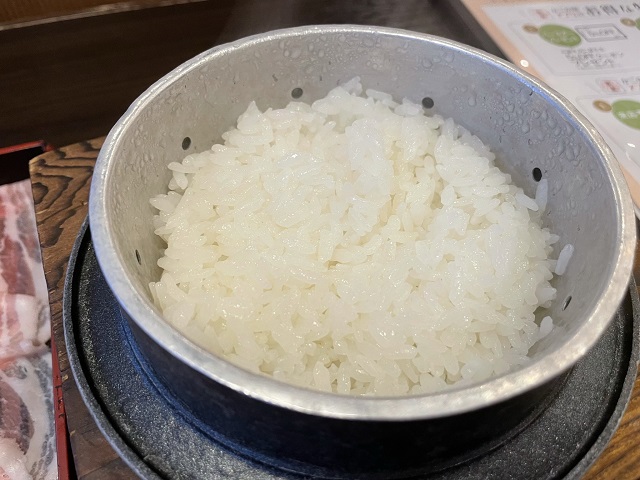 The hot pot soup already has a taste, so you can add some green onion and spicy shredded daikon.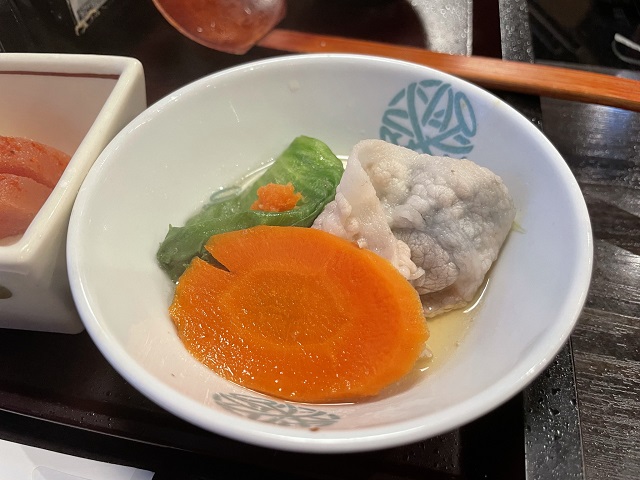 With those varieties of food and a big volume of food, you will only pay less than 2,000 yen (less than 20USD including tips).
I think it is very reasonable and I guarantee that it is very delicious!
By the way, this is the picture of Beef Sukiyaki and Obanzai that my family member had ordered.
It looks also good.
If you are interested, search Kagonoya restaurant nearby your place and try!