Tanigawadake is located between Gunma prefecture and Niigata prefecture.
It takes only 2 hours from Tokyo station by using bullet train.
It is an easy access to nature.
It is a little bit early to enjoy autumn leaves, but I wanted to feel the fresh natural air, so I went to Tanigawadake by myself.
If you start from Tokyo station, it is faster to take Joetsu Shinkansen (上越新幹線) called TOKI and get off at Jomo Kogen station (上毛高原駅).
Once you get off the bullet train, the connecting bus is waiting for you in front of the station, so it's easy.
From Tokyo station to Jomo Kogen station, it will cost you 6,020 yen.
If you plan to travel other cities besides Tanigawadake, buying  JR Railpass (JR East Pass) might be a better choice.
This is the Kanetsu bus. If you take the bus heading to Tanigawadake Ropeway, you can stay in the bus till the terminal station.
The fee is 1,250 yen.
There is a prepaid IC card in Japan called, Suica. You need to make a 500 yen deposit, but getting one Suica would be useful in Japan because you don't need to worry about small changes. You can pay bus fee by Suica.
It was still under Emergency declaration, so there were few passengers inside of the bus.
It will take about 50 minutes till the terminal station, Tanigawadake.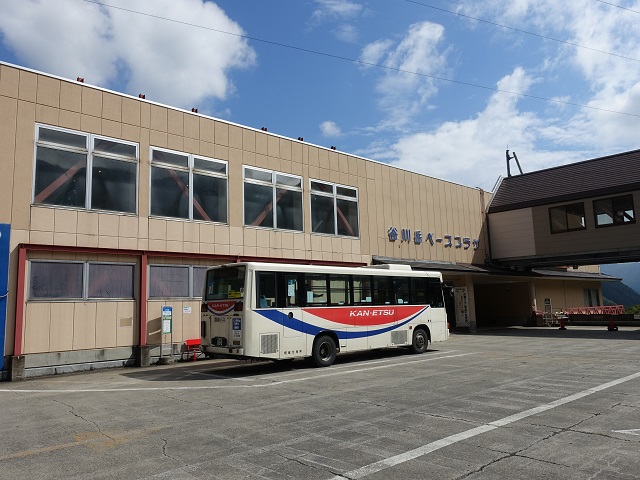 Tanigawadake Ropeway was not crowded at all.
Autumn season will start soon and there would be more people here.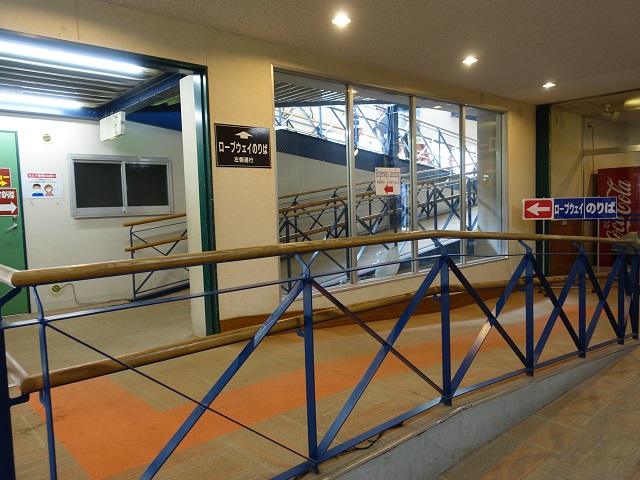 Ropeway will cost you 2,100 yen for the round trip.
I was surprised that you can take your small dog (less than 5kg) with you if there is a bag or cage.
It seems that it is only a limited season, so in case you take your dogs with you, be sure to check if it is allowed season or not.
Ropeway comes every 3 minutes.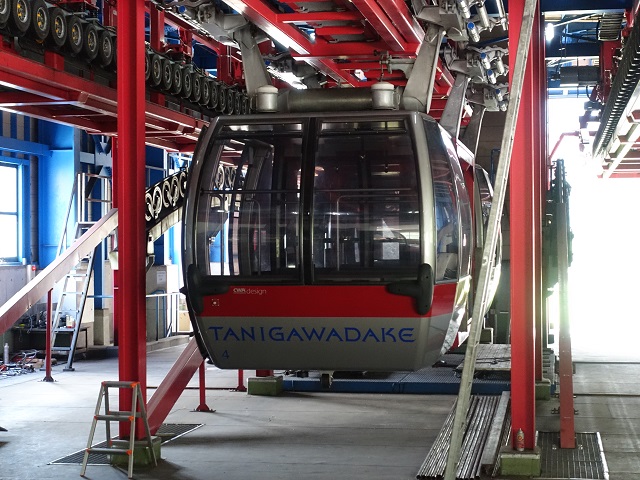 When I was waiting for a ropeway, there was nobody.
So, I took the ropeway by myself. It was running only for me!
Green leaves are so beautiful!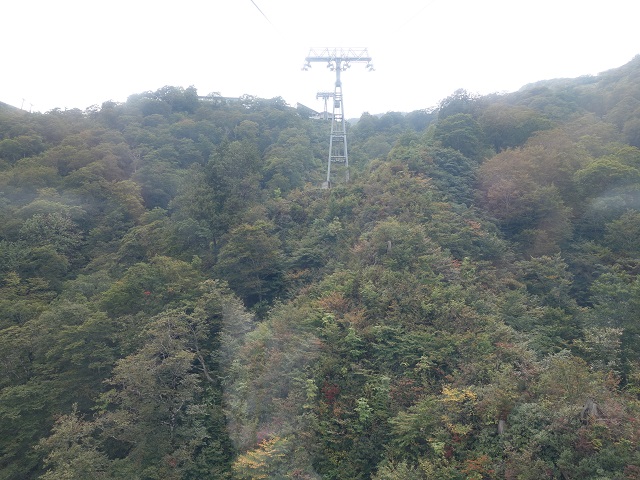 At the summit, there are some seats available.
You can have a seat and enjoy the scenery or enjoy your lunch.
It was a little bit chilly out there, so you might want to bring a hot drink with you.
There is a restaurant at the top, but better to check if the restaurant is opened at the website. https://tanigawarw.wordpress.com/ (English site)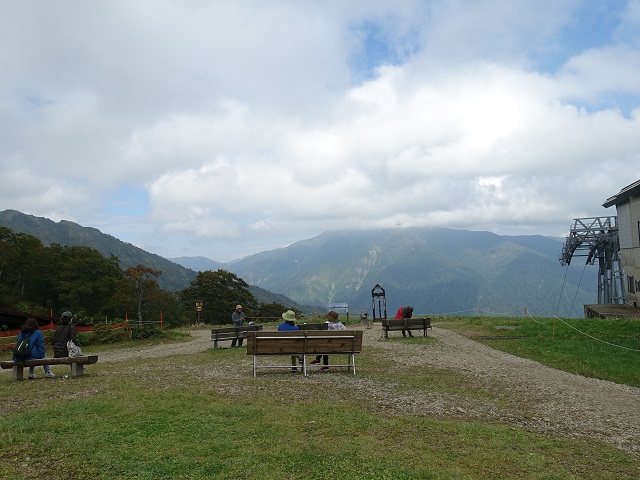 You can also enjoy hiking.
Here is the entrance.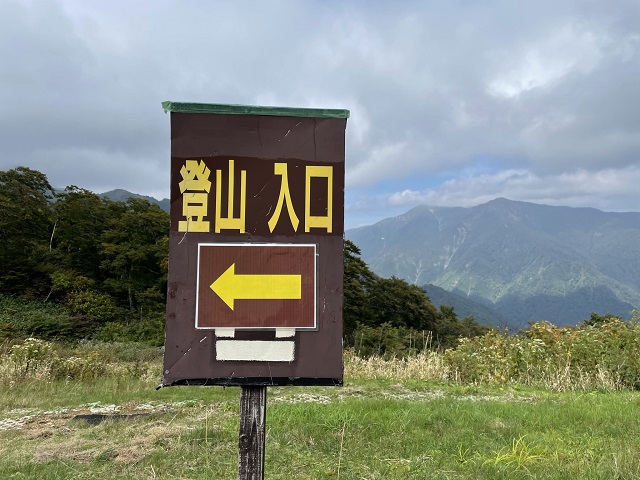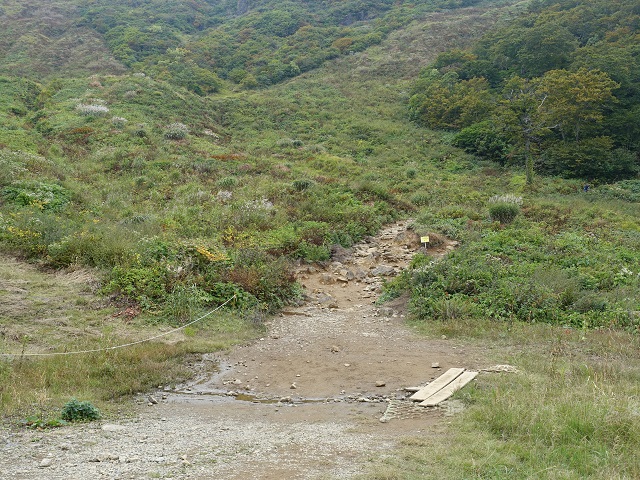 If you are not a type of person to climb up the mountain, you can pay 730 yen and take a rift.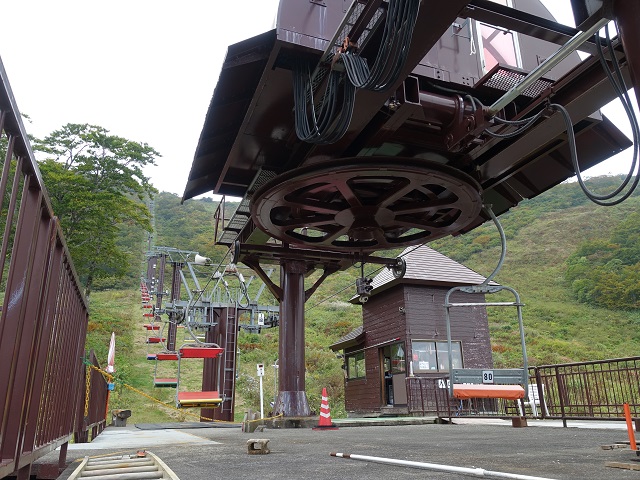 This is the view from the bench seat on the mountain.
There is a restaurant on top, so you can enjoy a 2000 meter mountain view and Japanese food; Ramen, curry rice, fried chicken, etc.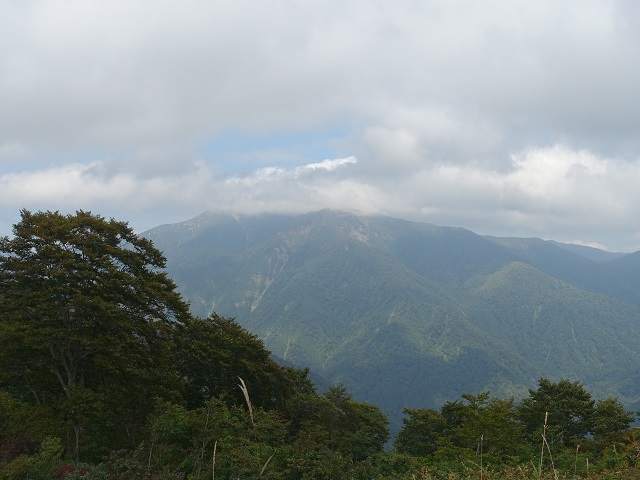 It was only 1hour sightseeing, but I could enjoy fresh air full of enriched nature.
After tanigawadake, I will go to "Doai Station".
It is popular for the deepest platform in Japan, so this station is called as Mole station (Mogura Eki).
It was a mysterious station.
Related Article:Going to Doai Station known as the deepest platform in Japan
Tanigawadake Ropeway 谷川岳ロープウェイ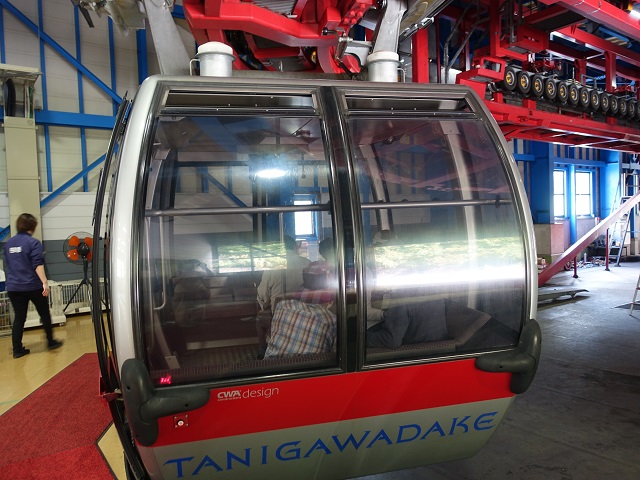 Official Homepage (EN):https://tanigawarw.wordpress.com/
TEL:0278-72-3575
Business Hours:Monday to Friday 8:00~17:00, Saturday and Sunday 7:00~19:00 (This can change due to weather)