3rd day in Rome.
I feel like I went around a lot of tourist spots in Rome.
Today is an early morning tour of sightseeing spots, activities and outlets.
1.Trevi Fountain (Early Morning Edition)
I've been there many times already, but I wanted to see the Trevi Fountain early in the morning during my stay in Rome, so I woke up early that day and took a walk to the Trevi Fountain.
It's a 6-7 minute walk from the hotel, so it's pretty easy.
I wanted to see the Trevi Fountain early in the morning, so I took the trouble to take a nearby hotel.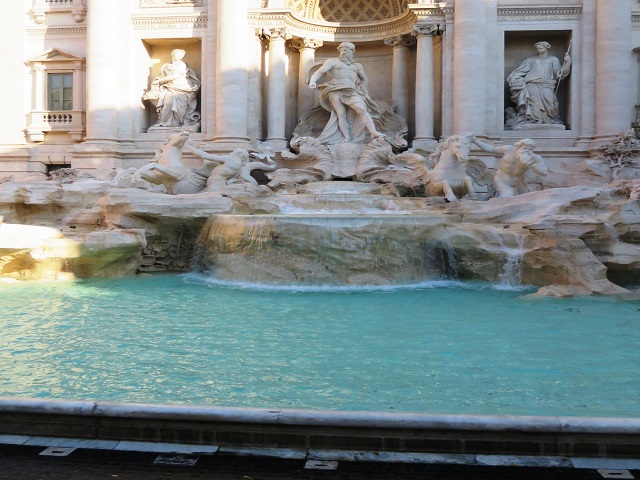 As expected, people are sparse at this time.
It is completely different from the scenery in the daytime.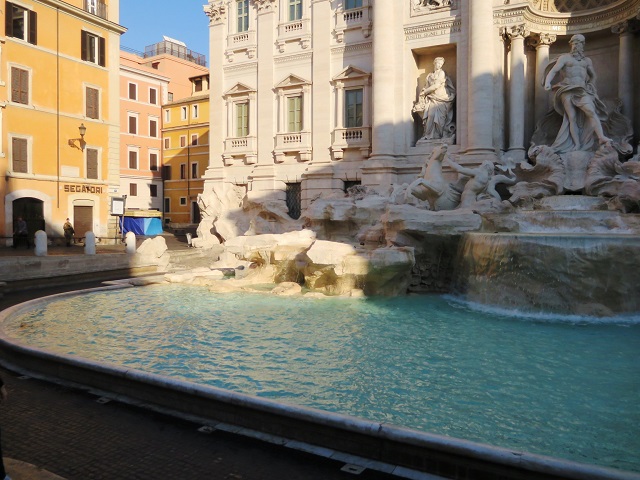 If you want to aim for a time when there are no people at all, it might be a good idea to come around 7:30.
I am satisfied because I could see the Trevi Fountain in silence.
2.Morning market in Piazza Campo de' Fiori
I heard that there is a morning market where you can get cheap pasta and spices, so I went there.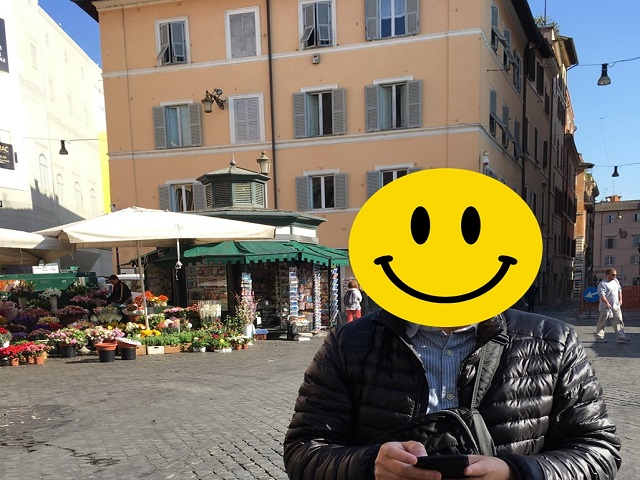 There were various kinds of shops in a fairly large square.
Some stores have signs in Japanese and you can pay with a credit card, making shopping fun.
I wanted to buy a lot of things like truffle salt and olive oil, but I had no space in my suitcase, so I gave up.
I will definitely shop next time!
I didn't do much shopping at the morning market in Piazza Campo de' Fiori, but I did have breakfast at a delicious cafe bar in the square.
I am happy if you can refer to the delicious restaurants found in Rome.
Related Articles:ローマの街で出会ったおすすめレストラン
3. Vatican City and Surroundings
After breakfast, we went back to Vatican City.
I forget whether I walked or took the bus from the hotel, but I arrived in Vatican City early in the morning.
Even though I went there quite early in the morning, there was already a long queue.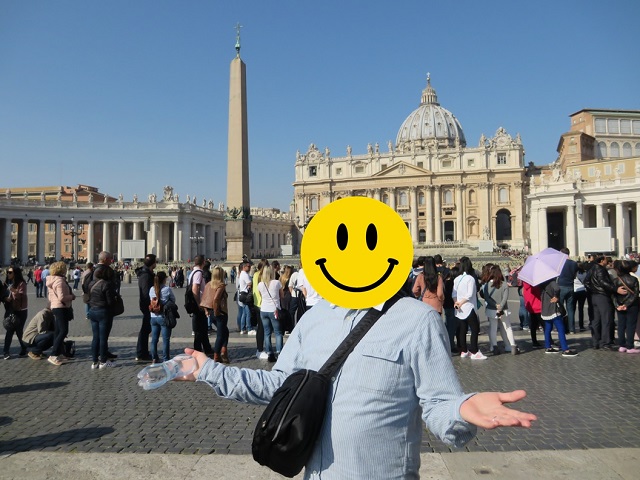 I really wanted to go inside, but I gave up because the line was too long.
So I decided to walk around the Vatican City.
Next to Vatican City, a priest-like person was responding to a TV interview.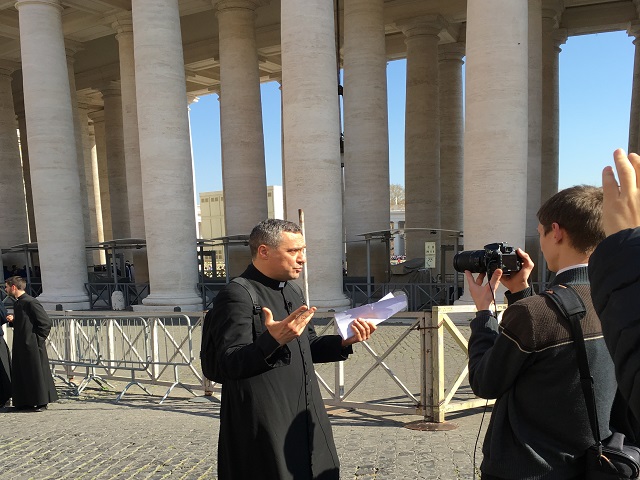 When I was going around the Vatican City, there was a street with a big wall.
Surprisingly, there are houses and greenery.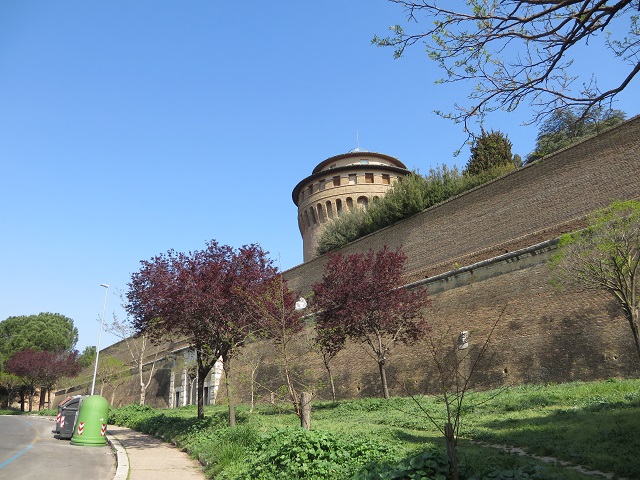 There are stairs, so it's a good exercise.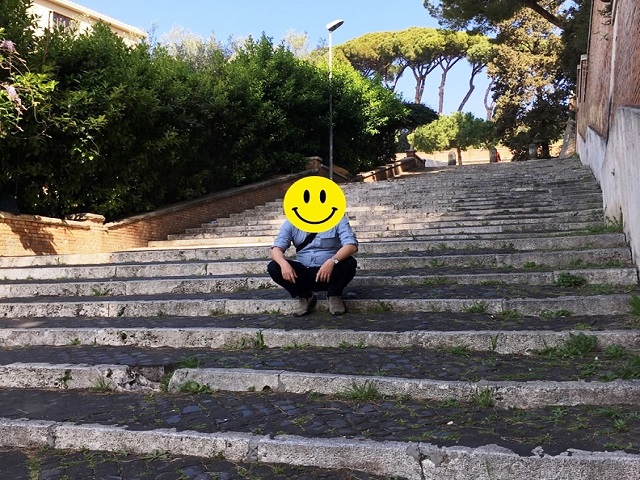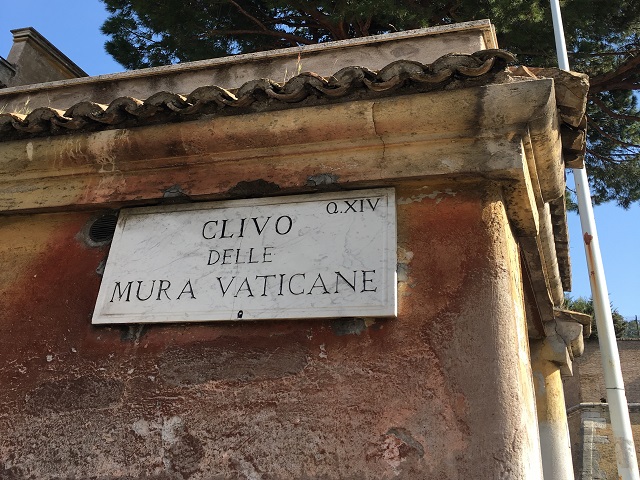 On the way, I came across a scene of a train entering the castle walls.
Have I ever been to Vatican City?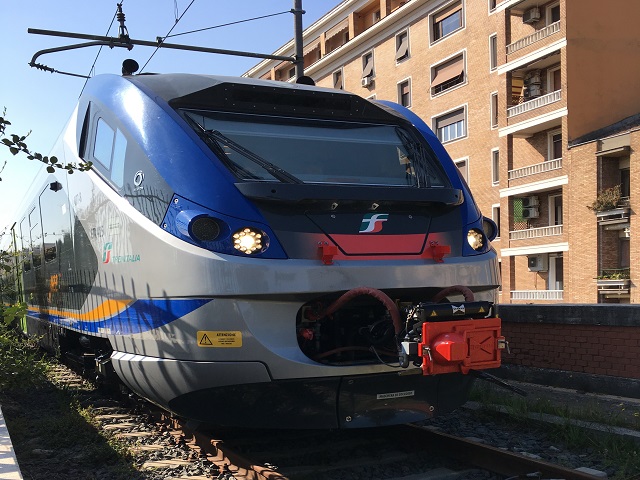 1時間でバチカン市国のまわりを歩いて回ることができました。
4.  Borghese Gardens
I walked nearby on the first day, but I came to Villa Borghese.
I don't know how big it is, but it seems that there are various facilities such as the Borghese Gallery and the Roman Zoo in the park, and the vast nature spreads in the park.
I spent my time hanging out in the park.
There was a Segway rental that I experienced in Barcelona in the park, so I rented it.
Try running in the park on a Segway,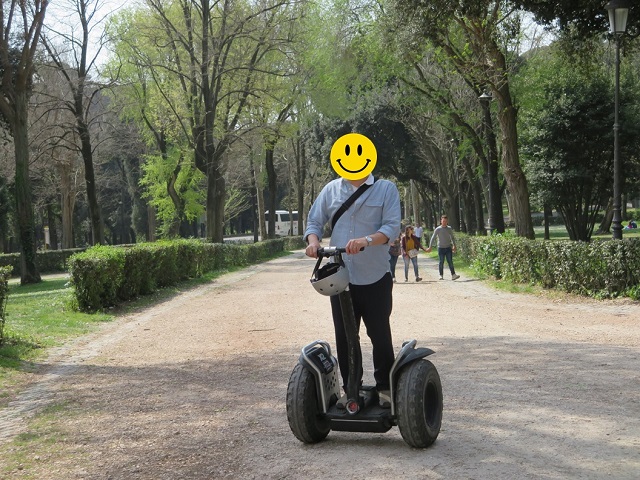 I went to the observatory near Piazza del Popolo, which I visited on the first day.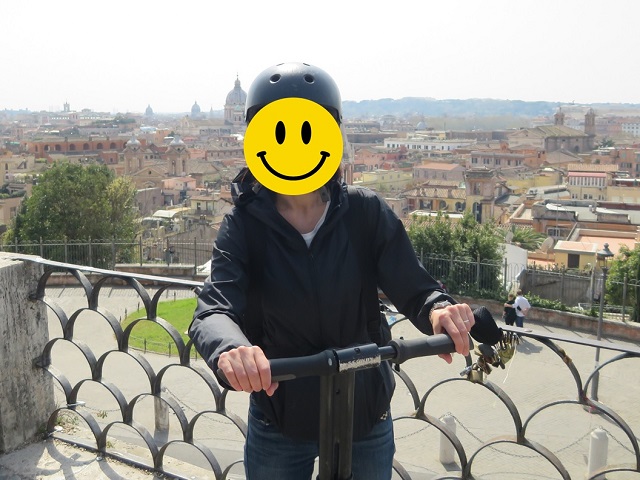 There is a place called the Temple of Asclepius in the park, and I enjoyed going there on a Segway.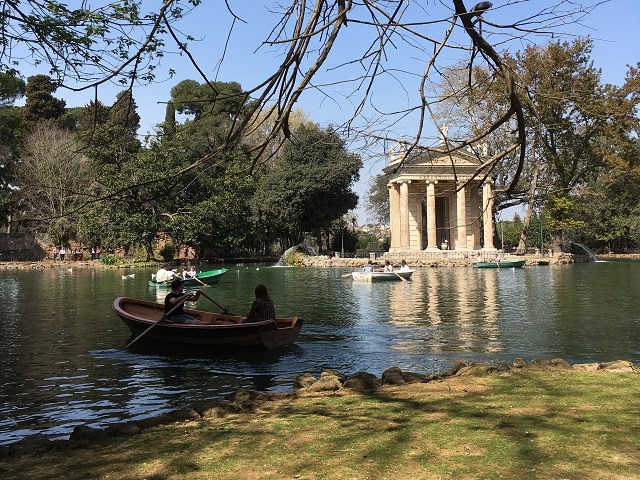 Since the park is large, it might have been better to go around on a Segway to expand the range of activities.
If your itinerary allows, why not take a leisurely stroll through the Borghese Gardens?