Going to Matsushima via Sea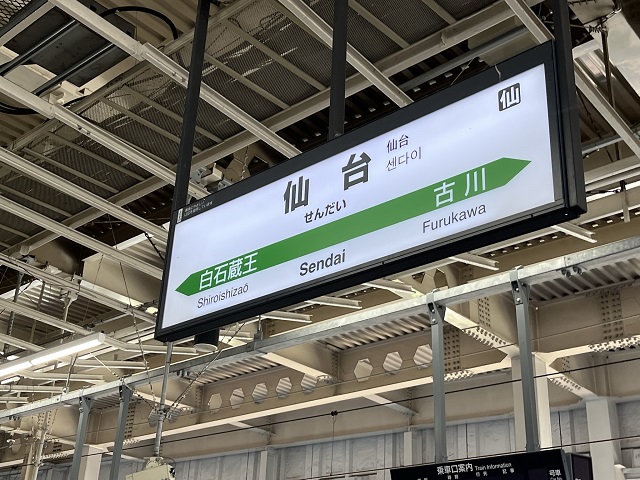 When you go to Matsushima from Tokyo, accessing to Matsushima via Train is popular. You can usually get off at "Matsushima Kaigan Station" or "Matsushima Station".
My recommendation is to access to Matsushima via Sea.
Even if you say "Access Matsushima via Sea", you need to use train till the middle of your way.
When I started from Tokyo, I used Shinkansen from Tokyo to Sendai.
From Sendai, I transfer to a local line called "Senseki-line".
From Sendai Station, there is a big sign like below, so you can simply follow the board.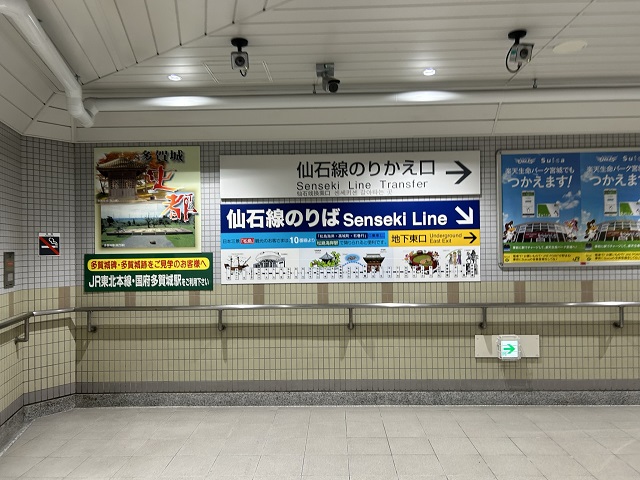 You get on the train for about 30 minutes and get off at "Hon Shiogama Station". 「本塩釜駅」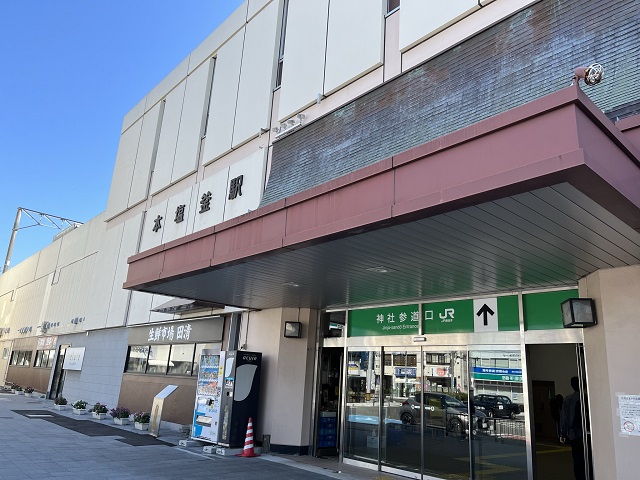 The Hon Shiogama Station looks like this.
There is a seafood supermarket at the exit of Hon Shiogama station.
(It looked actually nice!)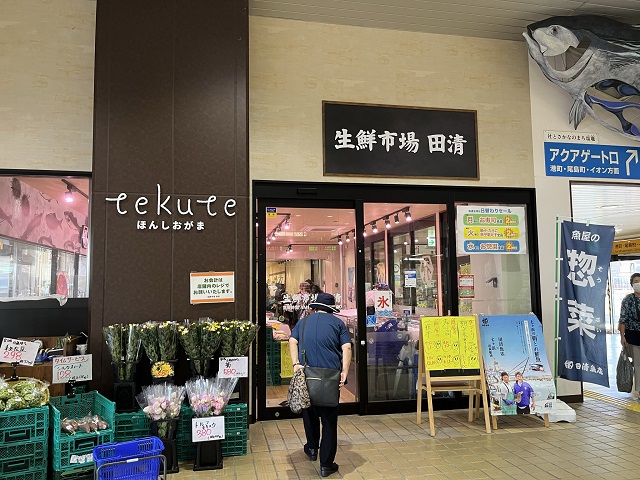 There was an old stone tower outside.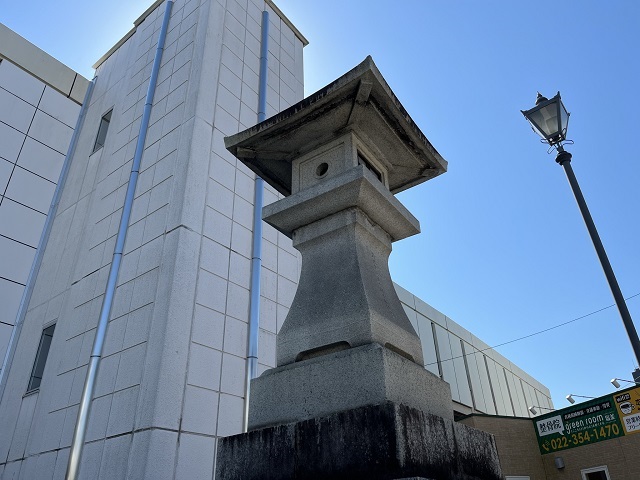 The reason why I get off here are:
This place is popular for fresh Tuna, so I want to enjoy eating Seafood Rice bowl called "Kaisen Don".
I want to take a ferry and arrive at Matsushima while I do signtseeing
Most people think that there is a sightseeing ferry only in Matsushima, but there is actually a ferry connecting between Hon Shiogama and Matsushima.
So, you can actually enjoy sightseeing on the ferry and at the same time you can move from Shiogama port in Hon Shiogana to Matsushima port.
There are some ferry companies, but I used 「丸文汽船」"Marubun Kisen".
I chose Marubun Kisen because they have a special package.
To get a discounted special package, you need to access to their website and reserve "Iiccha ticket (Bashou course)".
Usually, it costs you 1,900 yen only for the one way ferry ticket.
But with this Iiccha ticket, you can get
Ferry ticket for 1,500 yen
You can get 1 free fish cake. You can try to cook its fish cake at the store.
You can get 1 fresh cooked Oyster.
This is the flyer of Iiccha ticket.
How to make a reservation
I will show you how to make a reservation.
If you don't read Jaanese, please follow below.
Please click this link to access to Marubun homepage. It will be displayed like this.
You can click this icon "ご予約はこちら"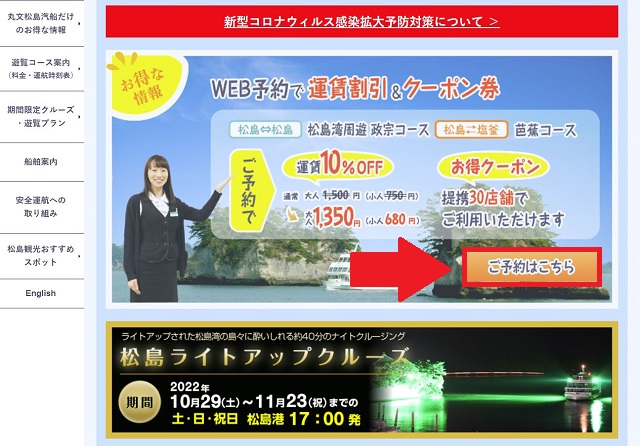 The next page will be like this, so please scroll down to the end.
At the end, there is a orange icon, so you can click it.
It says "Make a reservation".
On the next page, you need to enter your personal information.
You need to choose date and also a plan.
For a plan, please choose 5th entry.
It is the ferry ticket from Shiogama to Matsushima with a food coupon.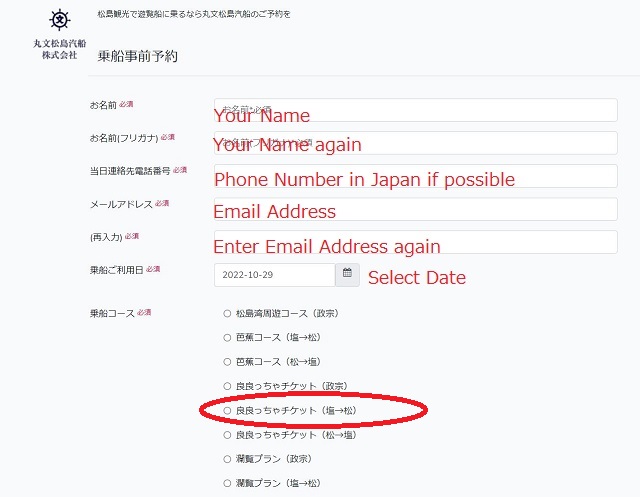 Then you can pick your planned time for a ferry.
You can choose from
9:00
10:00
11:00
12:00
13:00
14:00
The next is to fill how many adult are there, and how many child (a child under 11 years old) are there.
At last, if you have any requests, you can type in a space.
Finally, you click on the icon here to confirm.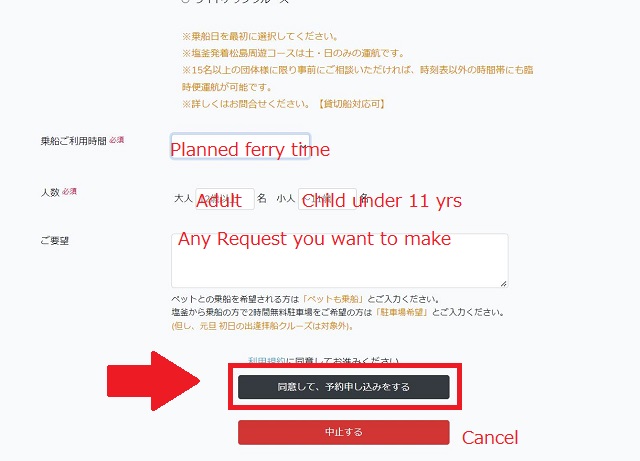 Then a confirmation screen will be displayed.
If the information entered is correct, you can click on the confirm button.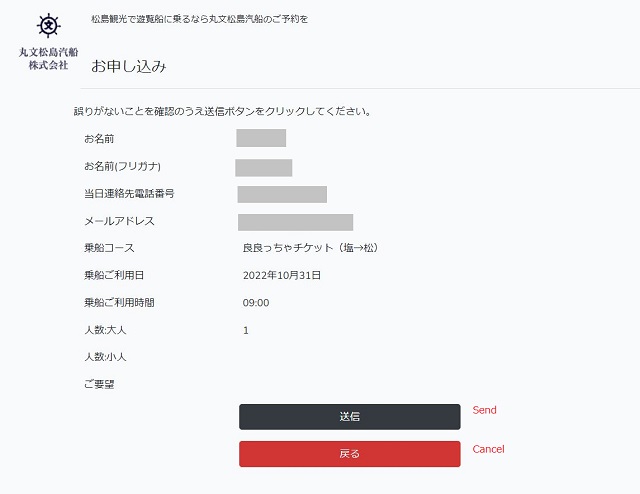 After you click "Send" button, you will receive a confirmation email.
How to issue a ticket is written in this link.
The link leads you to the homepage in Marubun.
It says that you need to come to the ticket counter 10 minutes before the departure.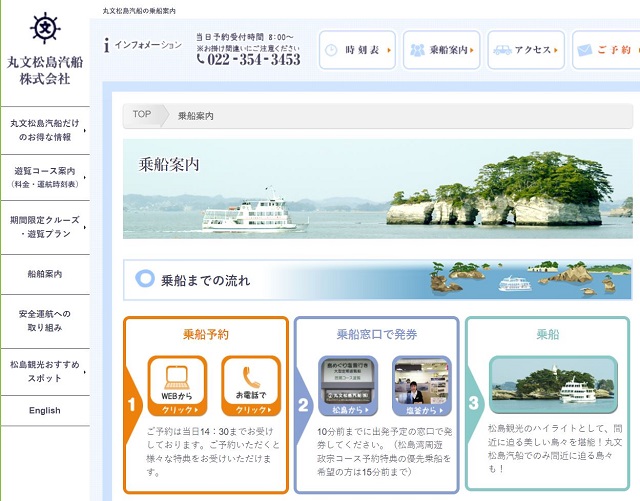 The Shiogama ferry is located here.
It is called "Minato Oasis Marine gate".
https://goo.gl/maps/pNyKUh2pHmbBBvYn9
At the ferry ticket office, you can only use cash, so please be careful.
Having seafood bowl in Shiogama
I went to "Shiogama Maguro Cyokubai & Shokudou" for lunch.
It looks like this outside.
This place sells some Tuna Sashimi for takeout and also you can do eat-in.
It opens at 11:00.
I ordered Makanai don.
This is Makanai don I ordered.
It comes with a delicous tuna bowl soup.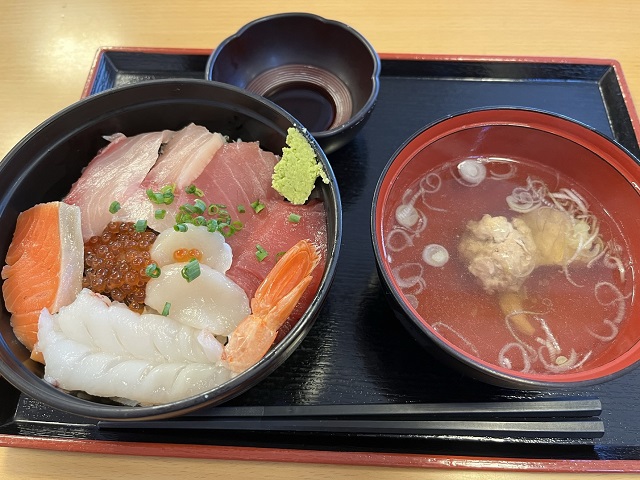 It is 1,000 yen.
Isn't it reasonable?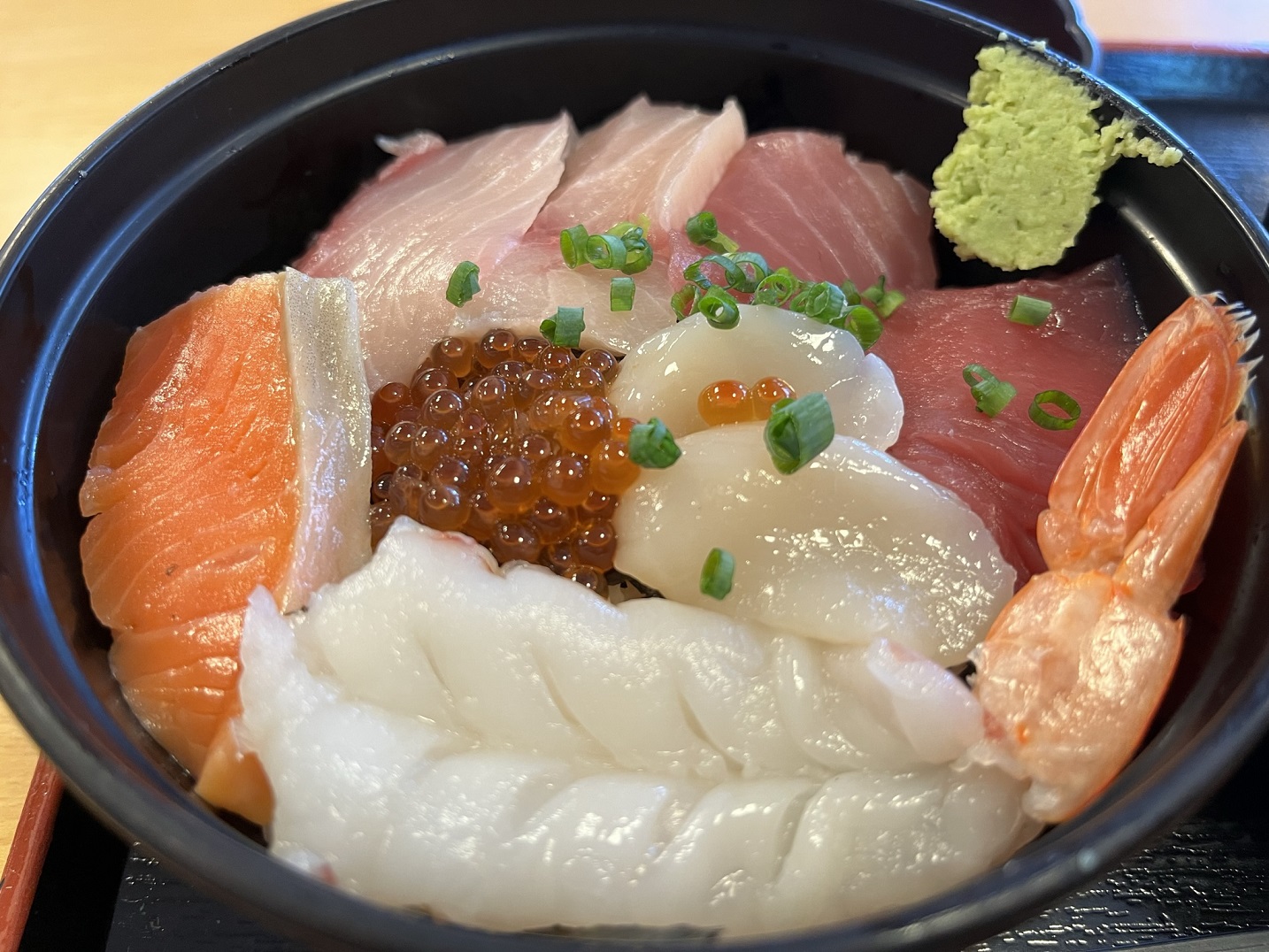 That was super tasty seafood bowl and it was very reasonable price.
After my lunch, I walked to the ferry port.
On a way to the ferry port, I saw a sign telling you how high Tumani was in 2011.
It was way higher than my height.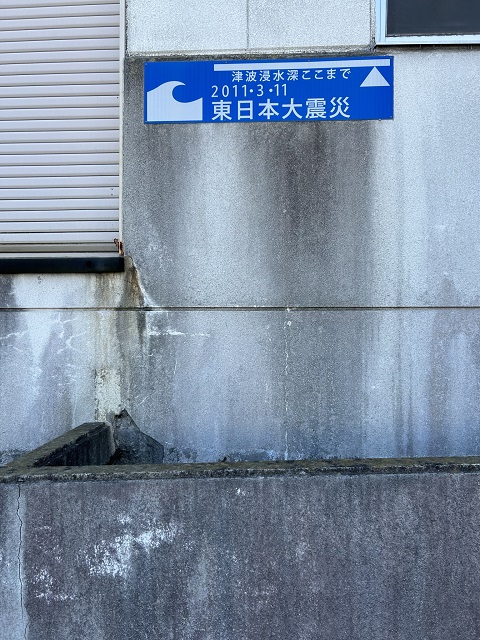 Let's get on a ferry!
Here we are.
It is the ferry port.
I talked to a person at the ferry ticket counter and paid the fee.
I got the ferry ticket and food coupon.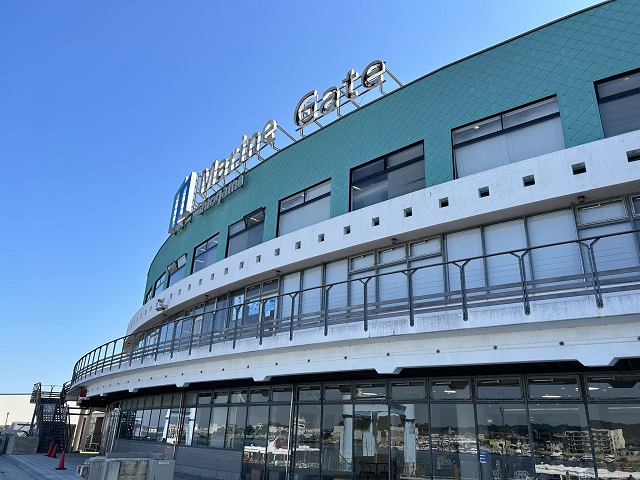 And that is the ferry I get in.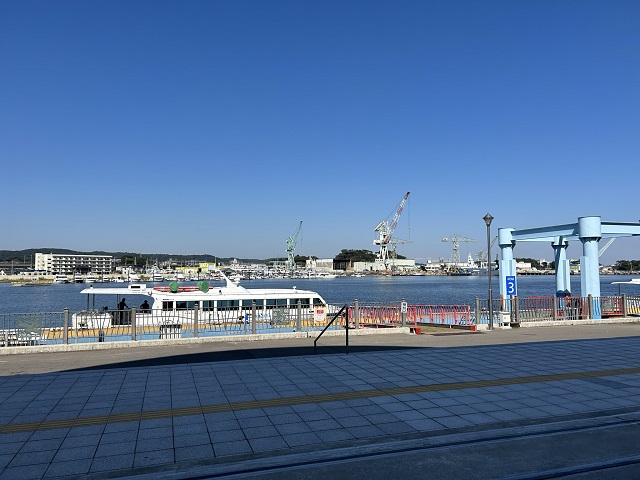 The ferry was not a bit, but there were not many customers.
There are some seats inside and some seats at outside.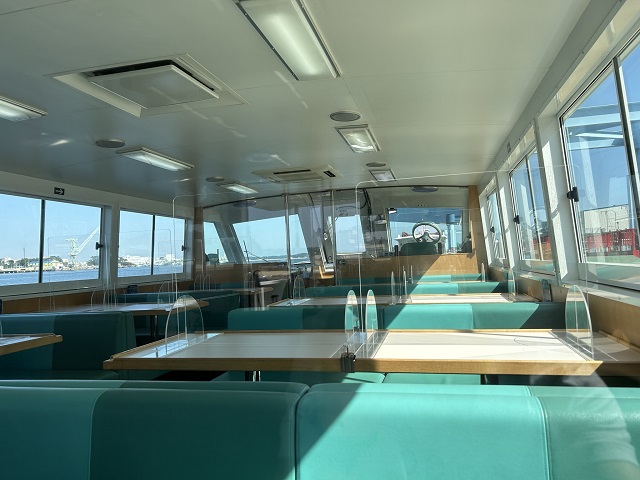 The ferry tour is about 50 minute tour.
You can see many rocks which has an unique figure like this.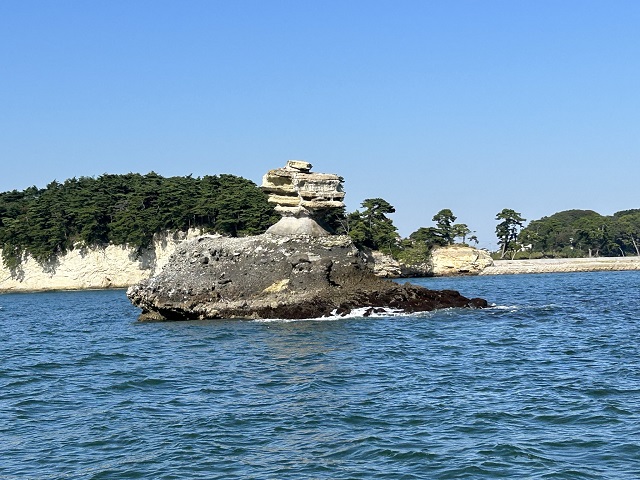 If you can, you can go out to the terra at the back and feel some good air.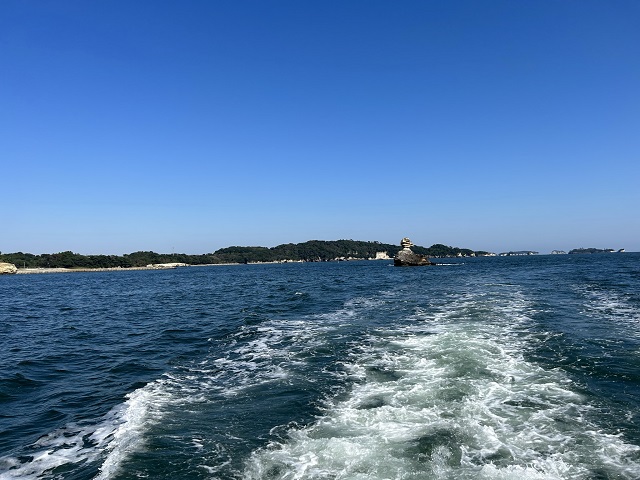 Another interesting rocks.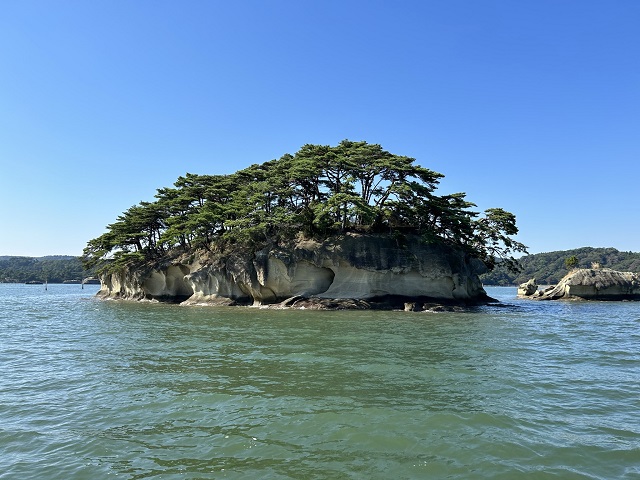 50 mintes had passed very soon.
Then I got arrived at Matsushima.
It is near Godaidou.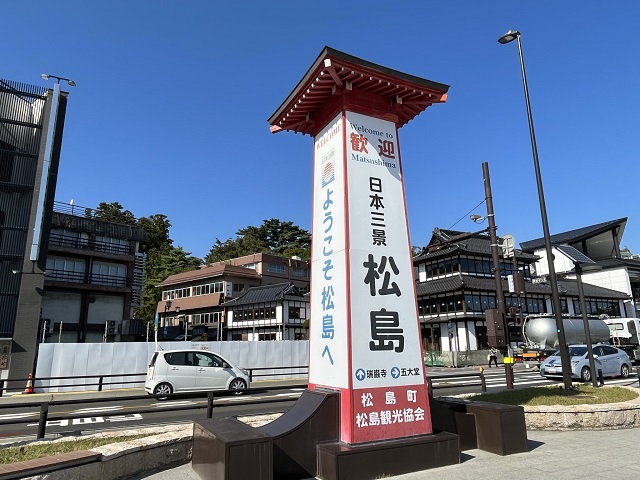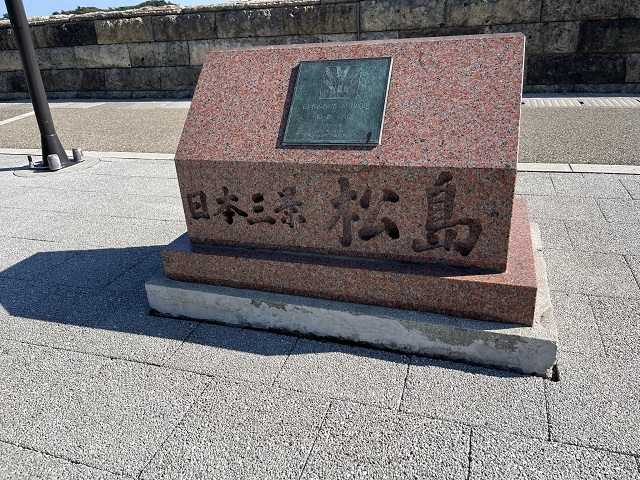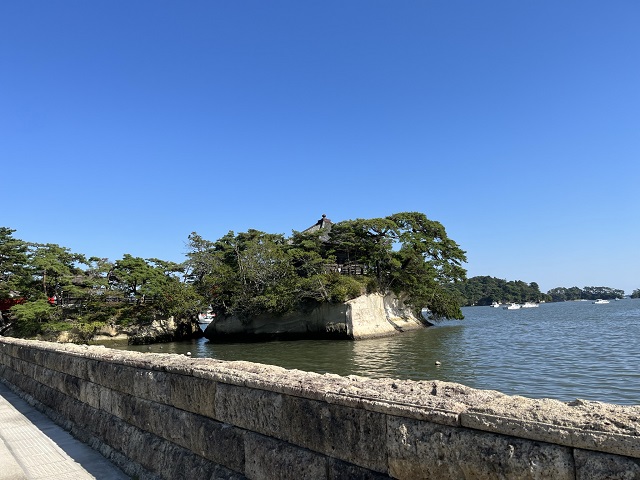 Godaidou is a small temple in Matsushima.
It is one of the popular sightseeing point, so you must visit in Matsushima.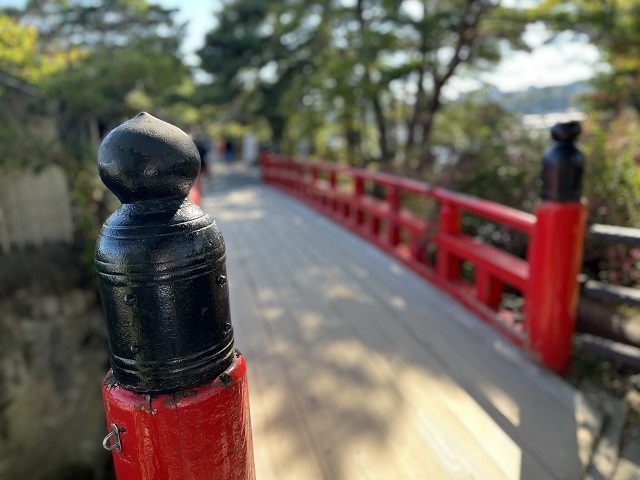 This is the Godaido temple.
Please pray here first.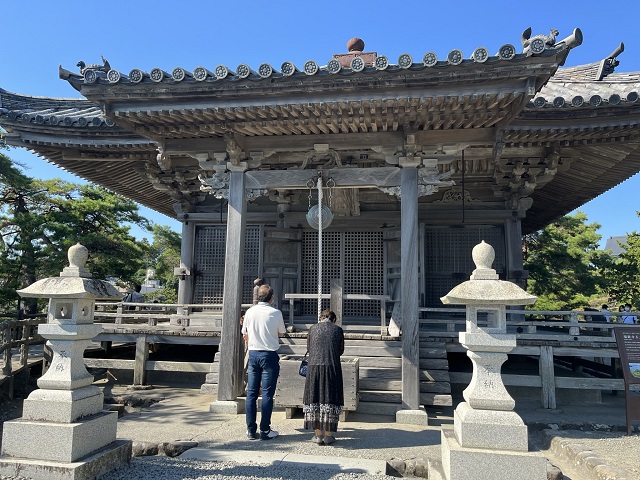 This is the view from Godaido.
I can see some ferries arriving to Matsushima.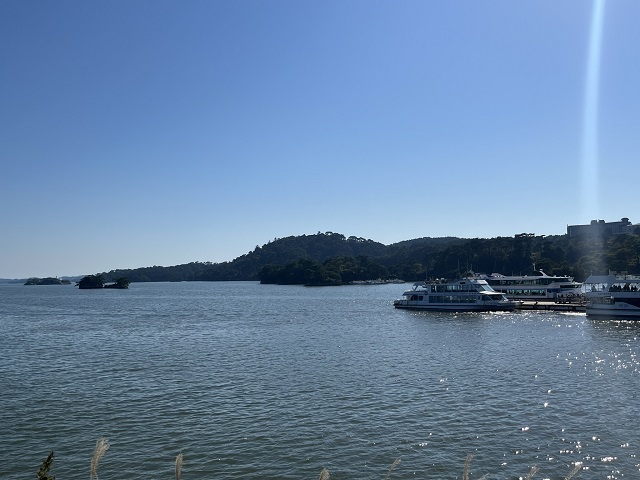 Let's use food coupon
OK, then.
I will go use my food coupon.
You across the street and go left about 100 meters.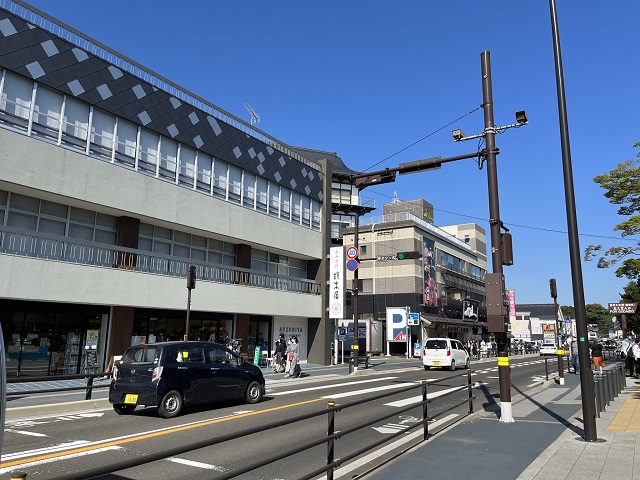 You can get a free fish cake at "Matsushima Kamaboko Honpo"「松島蒲鉾本舗」.
You can use this link for a location.
https://goo.gl/maps/gXAzgc8gpoAot6mc7
At the cash counter inside, if you give the food ticket to the person, you can get a free fish cake.
There is a heater, and you can cook it by yourself.
You can put it on the stove and wait for 6-7minutes.
There is an instruction written, so you can refer to it.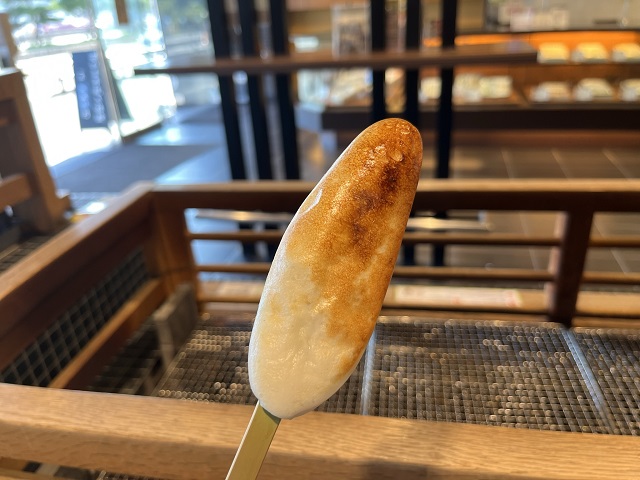 Right next to the heater, there is a eat-in space, so I enjoyed the fish cake!
After the fisk cake, I go to get a baked oyster.
My next check point is "Takesuzuan" 「竹雀庵」.
You can use below link for the location.
https://goo.gl/maps/NovxPdGXnto8ZvQj9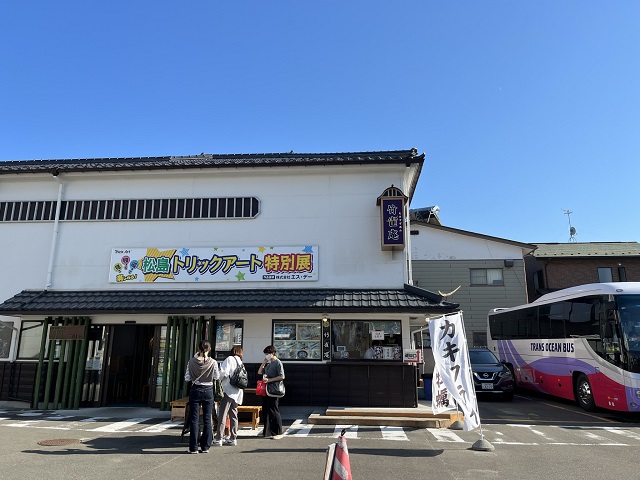 You can give the food ticket to the shop person.
You are told to wait inside.
After waiting for a while, you will be called by a number.
You can get a free oyster!
It was very yummy.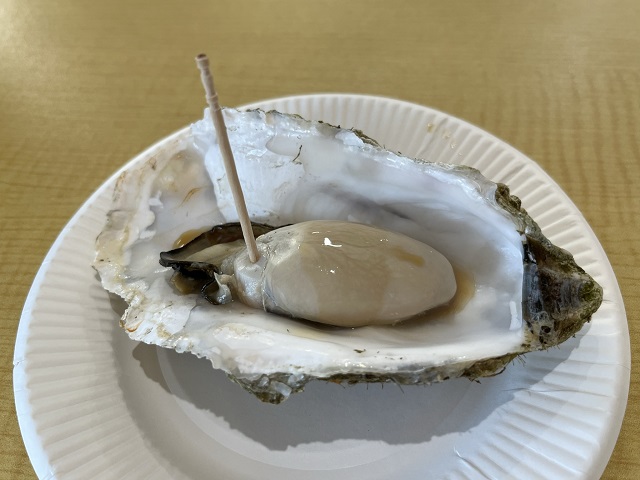 There is also a fish market nearby.
If you have time, you can also check it out.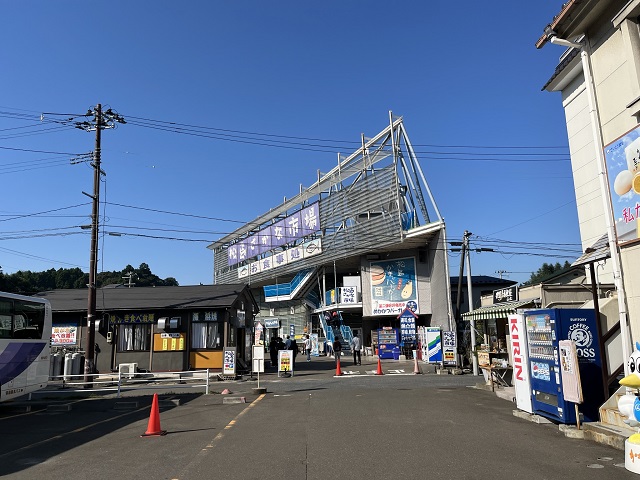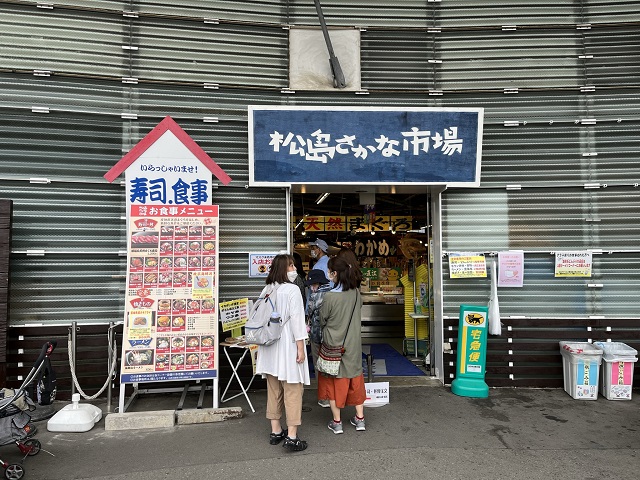 After a yummy oyster, I checked in to the hotel.
Related Article (Japanese article Only Sorry):松島の絶景を望む宿「小松館 好風亭」に宿泊する一人旅