I was looking forward to having delicious Italian food every day during my first trip to Italy.
There are many restaurants where Italians in Japan are surprisingly delicious, probably because I was unlucky.
Among them, I was able to meet a very delicious restaurant, so I will also introduce it as a memorandum of my trip.
Alimentari Coronari
As I mentioned in another blog in Rome, it is an Italian cafe near Castel Sant'Angelo.
It looks like this in terms of location.
From the outside, it's hard to tell if there's a restaurant there.
If you don't know it, you may pass by.
The outside looks like an old brick, with only a sign above the entrance and a standing sign with a menu.
The inside is not so big, so we sat outside on the terrace.
Maybe this is done by the cafe owner alone.
Although it was written in the word of mouth, serving food takes time.
Therefore, it is not suitable for those in a hurry, so please feel free to use it.
This is the ravioli I ordered.
I made tomato sauce from my favorite ripe tomatoes! It was delicious with such tomato sauce.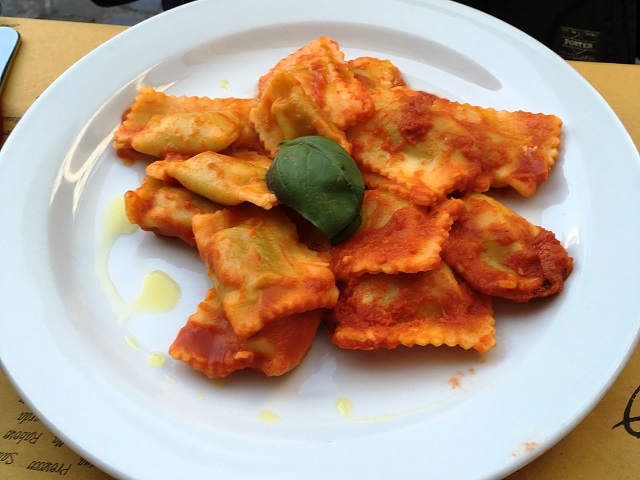 This is lasagna.
It looks normal, but it was delicious.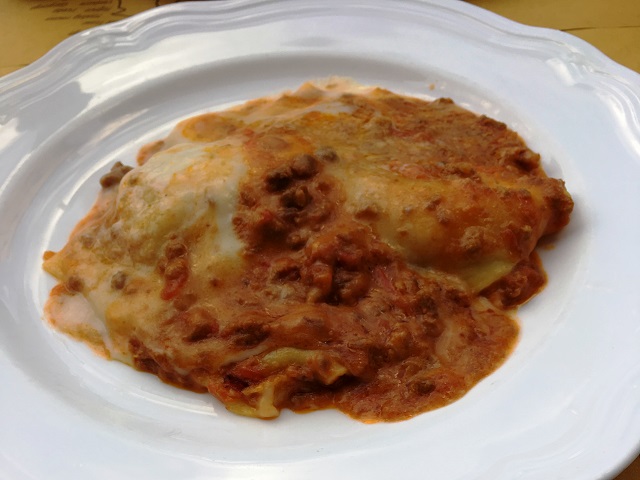 This is a pasta with Bolcini mushrooms.
The Italian parsley was abundantly sprinkled on it, and the saltiness was also delicious.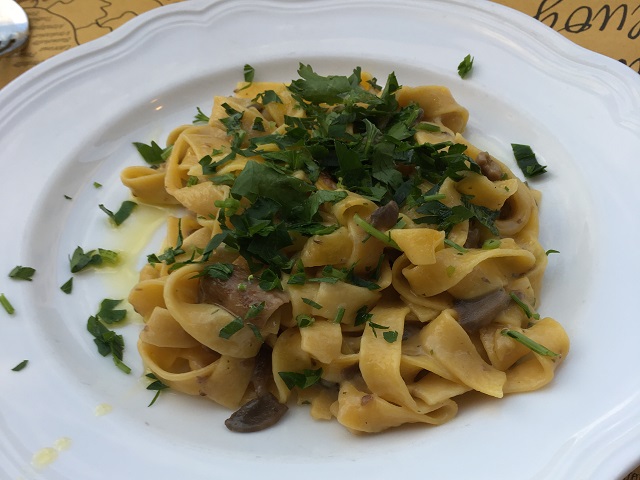 There was a lot of raw ham and wine lined up in the store, and the raw ham looked very delicious.
Address:Piazza dei Coronari, 63, 00186 Roma RM, Italy
TEL:+39 06 686 4372
Business hours:
Mon. to Fri. 8:00~21:00、
Sat. 10:00~20:00、
Sun. 11:00~16:00 (Please note that business hours may change on public holidays.)
My comment:Not suitable for those with tight schedules who have to eat in a hurry. Please visit at a time when you can enjoy a relaxing meal with a glass of wine.
Yelp page:https://www.yelp.co.jp/biz/alimentari-coronari-roma
Store Facebook:https://www.facebook.com/pages/category/Bar/Alimentari-Coronari-1408666716079224/
Obicà Mozzarella Bar – Campo dei Fiori
According to the website, there are many stores in Italy.
I didn't know that there are other bar style cafes in the UK, USA and Japan.
I went to the Obicà Mozzarella Bar-Campo dei Fiori store.
In the corner of a large plaza, we have a morning market at Piazza del Campo dei Fiori, so when we went to see the morning market, we took a short walk to eat breakfast because of the facade of the shop.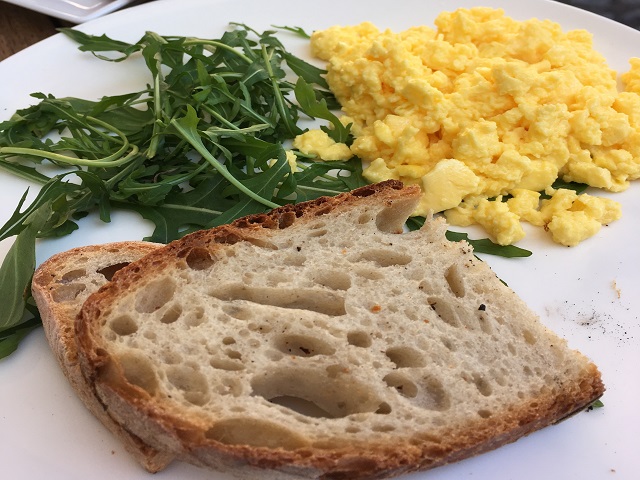 I think this was a breakfast set with another bread and drink.
To be honest, the quantity was a little low and a little expensive, but the bread was delicious and the hardness of the scrambled eggs was exquisite and elegant.
It was great to have a little more.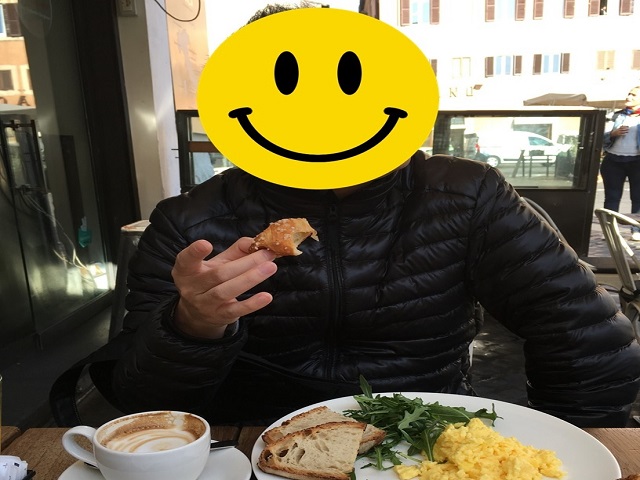 Name of restaurant:Obicà Mozzarella Bar – Campo dei Fiori
Address:Piazza Campo de' Fiori, 16, 00186 Roma RM, Italy
TEL:+39 06 6880 2366
My comment:There are various farmers market shops in the square in front of the restaurant, so you can use it for breakfast or lunch to match. I recommend the terrace seats.
Store homepage:http://www.obica.com/restaurants/rome-campo-dei-fiori
McDonald's
I went to McDonald's near the Trevi Fountain at the time when I was serving breakfast.
In addition to the usual muffins and pancakes, there was a breakfast of Corone, which is Italian original.
I ordered the usual pancake due to inertia, but there was a Corone morning menu I had never seen.
I should have tried this!